Although I'm busy with "work" and life and all those other things, and still have to catch up on recaps of Dal Ja's Spring, I think the next series I'll try recapping is the MBC show SOULMATE, broadcast in mid-2006. Partially because (1) it's an awesome show, and (2) there doesn't seem to be a lot of information available about it.

BASIC INFO:
Director(s): No Do-chul, Sun Hye-yoon
Screenwriters: Jo Jin-kook, Park Eun-jung, Nam Ji-yeon
Broadcast period: 2006 March 13 – 2006 June 26
Episode total: 12* (see note at bottom)
Official MBC Website: http://www.imbc.com/broad/tv/ent/soulmate/soul/index.html
(Torrents and subs available at d-addicts.com.)

SONG(s) OF THE DAY
A universally praised aspect of the show is its amazing, eclectic, perfectly selected soundtrack. There are too many songs featured to even list properly in one post, but these are a few key tracks:
Nouvelle Vague – "This Is Not A Love Song." This serves as kind of the anthem of the first episode. [ Download ]
Audio clip: Adobe Flash Player (version 9 or above) is required to play this audio clip. Download the latest version here. You also need to have JavaScript enabled in your browser.
Mon Murmure – "Jazz Cocktail." This gives you an idea of the playful nature the show sometimes adopts. [ Download ]
Audio clip: Adobe Flash Player (version 9 or above) is required to play this audio clip. Download the latest version here. You also need to have JavaScript enabled in your browser.
Lasse Lindh – "The Stuff" [ Download ]
Audio clip: Adobe Flash Player (version 9 or above) is required to play this audio clip. Download the latest version here. You also need to have JavaScript enabled in your browser.

THE (VERY ATTRACTIVE) CAST:

L to R: Otani Ryohei, Sa Kang (as Hong Yu-jin), Lee Soo-kyung, Shin Dong-wook, Jang Mi-in-ae (as Jang Min-ae), Jung-hwan, Kim Mi-jin, Philip Choi
I stumbled across the series, fell in love with it, and worked on translating the latter half. For fans of kdramas who wish there was something a little "different" and fresher from the norm, who may enjoy sitcoms like the Nonstop series but find them a little stale and predictable, Soulmate is a must-see. It might be best described as a Sex & The City-style comedy-drama, often risque and mostly dealing with modern relationships and how men and women differ in how they communicate.
The director, No Do Chul, is quite talented and best known perhaps for his Hello, Francesca series, which was an Addams Family-like sitcom about multigenerational vampires. He's got a knack for visual flair and a kickass ear for music.

THE PREMISE:
Each episode deals with an aspect of modern relationships and dating, but at the center of the series are its two destined "soulmates," Shin Dong-wook and Lee Soo-kyung. Lest you immediately groan at the cheesy and over-romanticized concept of soulmates, let me assure you that it's handled very well, and not at all in a trite or obvious way. The series deals with the question of whether soulmates even exist, with each character on a different part of the spectrum. Interestingly, the two supposed soulmates are among the most skeptical, while the supporting characters tend to consider the concept in a more idealized, romantic way.

SHIN DONG-WOOK, a freelance music coordinator (with excellent musical taste, by the way), is the consummate playboy, a guy's guy who finds women constantly throwing themselves at him. He's perfected the "game" of dating to an art form. He hangs out with best friends Jung-hwan and Ryohei, who are both players in their own right but not to the level of success as Dong-wook. At 30 and from a good background and family, he's being pressured to finally settle down and goes on a "mat-seon," or a formal blind date between two prospective marriage candidates, and meets Hong Yu-jin. He doesn't necessarily believe in true love or soulmates, but he's content enough to date Yu-jin for the moment, playing this game he's conquered so many times.
LEE SOO-KYUNG is your everywoman character, lovable and pretty, but not exceptional. She works as a proofreader at a newspaper, and has dated her boyfriend, Philip, for five years. She loves Philip and has a content life, but her love has never been challenged, until Philip proposes to her (on a subway!) and she finds herself conflicted rather than happily excited. She doesn't believe in soulmates either, but believes that sticking to this relationship that's been nurtured with time and commitment will lead to happiness.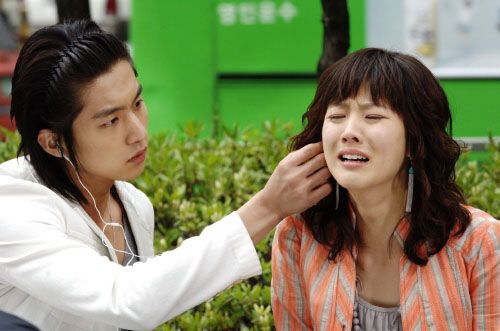 SUPPORTING CHARACTERS: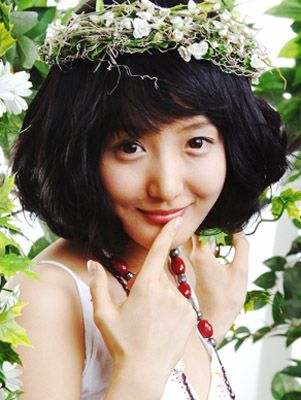 HONG YU-JIN (above, left) is a well-bred, conservative 27-year-old who just wants to get married and be a good wife and mother. Although she was raised as a little princess, instead of being bratty and spoiled, she's rather naοΏ½ve. She also speaks a quirky, old-style form of Korean which is oddly formal but also endearing. At first she falls for Dong-wook's qualifications and calculated moves, but soon finds herself falling in love for real.
PHILIP is a doting boyfriend to Soo-kyung, overly attentive and the kind of guy who showers his girl with cutesy phrases and gifts. Although he's a bit timid and unassuming, he catches the notice of a seductress, Min-ae, and finds his feelings for Soo-kyung faltering…
JANG MIN-AE, an English instructor, is your classic man-eater, confident and sexy and aggressively so. Any guy she wants, she gets. She starts dating Ryohei, but at the same time starts noticing her co-worker, Philip, as cute and interesting. She knows he's been dating a girl in a serious relationship, but she comes on to Philip anyway. After all, it's not her fault if he's attracted to her. She's never thought of how her actions may hurt others, enjoying life and romance for what it is in the present…
RYOHEI is a Japanese model, who became popular in Korea for his commercials and modeling (both true for the character and real-life actor). He catches the eye of Min-ae, and despite knowing of her cool attitude toward love, understands her and lets her have her space. He's considered a hot catch but isn't terribly interested in the dating tug-of-war; he doesn't quite understand what all the love-games are about. He'd rather just be honest and straightforward, rather than going through the whole romance run-around.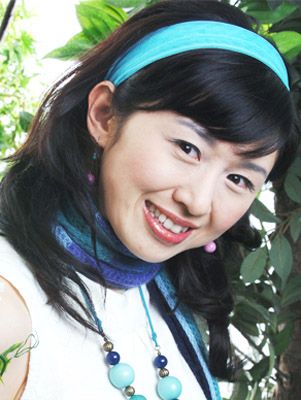 JUNG-HWAN, 32 and a personal trainer at the gym, likes to think he's a better player than he is, but his pick-up lines are mostly cheesy and he assumes women like him when they're often annoyed at his persistence. He's rendered helpless at the hands of a beautiful woman. Still, he's rather harmless and has had his share of playing Casanova.
KIM MI-JIN is Soo-kyung and Yu-jin's supervisor at the newspaper. She's an eccentric spinster who believes herself to be independent and liberated, but is desperately in want of a man. She subscribes to an unpredictable and strange set of beliefs, but has occasional flashes of true insight. She falls for Jung-hwan and pursues him with unbelievable persistence, believing him to be her soulmate. Jung-hwan is both attracted and repulsed by her (often depending on his level of intoxication!).

* This series is billed as a sitcom but is really more like a very funny drama. The first two episodes are one hour long. Thereafter, each "hour" episode actually contains 2 "installments." So although there are technically 22 "episodes" in total, in terms of hour-long episodes to watch/download, there are 12. It sounds confusing at first, but just keep in mind there are 12 hours and you'll be fine.