Broadcast delays for Who Are You?, On Air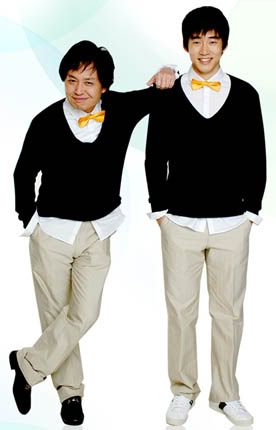 I hadn't even realized until I went to download the episode for today that Who Are You? and On Air did not broadcast their latest episodes today due to the general election coverage. Both series will air their eleventh episodes instead tomorrow, the 10th.
(Three Dads, One Mom, on the other hand, did air its third episode today.)
By the way, did you know that the music director for Who Are You?, Kim Sang Heon, was also the music director for Que Sera Sera (for which he just won an award)? No wonder I liked Who Are You's music, although I couldn't quite put my finger on what it was about it that struck me. I'm not alone — I've been seeing a slew of articles pointing out the audience's positive response to the soundtrack. (It doesn't hurt to feature artists like Loveholic, Winterplay, and Lee Seung Hwan, either.)
Anyway, sorry for the late notice. I wasn't aware myself since I purposely avoid spoilers like the plague. It's a bummer, because I was really looking forward to Who Are You. Well, one day won't kill me.
SONG OF THE DAY
Winterplay – "Who Are You." This jazz band plays one of the drama's prominent theme songs. [ Download ]
Audio clip: Adobe Flash Player (version 9 or above) is required to play this audio clip. Download the latest version here. You also need to have JavaScript enabled in your browser.
RELATED POSTS
Tags: On Air, Who Are You? (MBC)