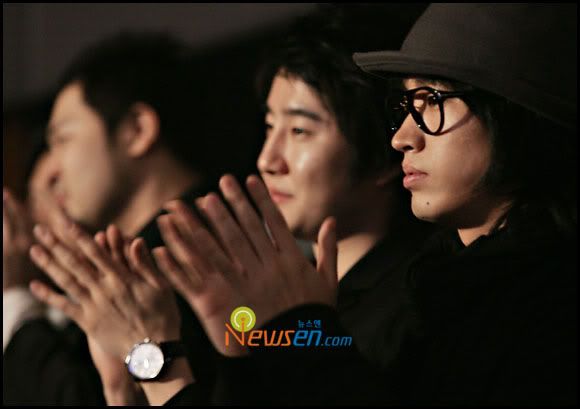 Yikes. Another celebrity car accident?
This time it's Tablo and DJ Tukutz who were in a car collision that left the car "half wrecked." The two were riding in a taxi at 3am on May 20th in Seoul's Kangnam neighborhood and were rear-ended at an intersection where their taxi was waiting to make a left turn.
The driver of the car that collided with them was driving drunk. The trunk of the taxi was completely wrecked and all the windows shattered; Tablo and Tukutz were both admitted to the emergency room, received treatment and released, but both were readmitted to the hospital later that day.
Tablo described feeling "severe pains" in his lower back and neck. The X-ray taken that morning showed no particular injury so he was released to get back to work, but because of continuing pains, he made the decision to return to the hospital to get another checkup. Tukutz suffered from similar symptoms, and their work activities were canceled for the 20th and 21st.
Best of luck for speedy recoveries.
Via IS Plus

RELATED POSTS
Epik High
,
star accidents
,
Tablo