So I guess it wasn't really the LAST scandal of his life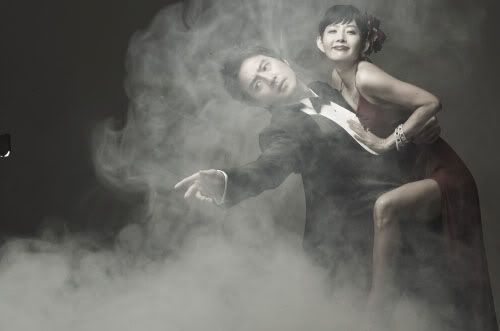 Some good news, and some potentially worrying.
MBC's hit "ajumma Cinderella" drama The Last Scandal of My Life has been officially confirmed for a second season, to air on Wednesdays and Thursdays (moving from family-friendly weekends to prime trendy-drama territory) in October.
Not one to mess with a good thing, the production is keeping their talent pool intact, bringing back director Lee Tae Goon, writer Moon Hee Jung, and the two stars Choi Jin Shil and Jung Jun Ho. They've discussed the possibility of following this with seasons 3 and 4 (going for a more long-running, American serial feel, perhaps) if the second season proves to be a hit; the target ratings number given is 25%.
However — and this is what troubles me — apparently the characters' occupations and situations are all undergoing a "change," although the nature of those changes hasn't been specified. Oh, please don't muck this up, MBC.
Via MagazineT
SONG OF THE DAY
Hooligan – "기적" (Miracle) [ Download ]
Audio clip: Adobe Flash Player (version 9 or above) is required to play this audio clip. Download the latest version here. You also need to have JavaScript enabled in your browser.
RELATED POSTS
Tags: Choi Jin-shil, Jung Jun-ho, The Last Scandal of My Life