Casting roll call: Iljimae, Triple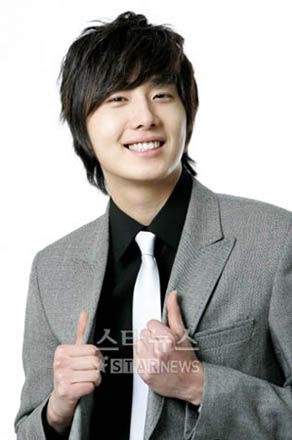 Lee Seung-gi has left the cast of MBC's upcoming Iljimae, only to be replaced by… Jung Il-woo?
On July 9, his management issued the reason: "Because Iljimae kept being pushed back and will film in China for a month, it will add difficulty to his shooting for 1 Night 2 Days. His departure from the drama was achieved through mutual agreement on both sides."
Now the two Iljimae leads will be played by Jung Il-woo and Yoon Jin-seo (Beastie Boys), which MBC plans to air in November.
I call BS, since he seemed willing enough to leave 1 Night 2 Days (which is, after all, merely a stint on a variety program versus headlining his own big-name drama) before SBS's Iljimae came out starring Lee Junki. Perhaps they'd held out hope that SBS's drama would flop and are now using 1 Night as their excuse to back out. MBC's drama, directed by Goong PD Hwang In-roi, had originally boasted an advantage over SBS, securing the licensing rights to the books upon which the story of Iljimae is based, but now it'll face an uphill battle trailing such successful competition.
That means Jung Il-woo will leave his role in MBC's upcoming ice-skating drama Triple, directed by Coffee Prince PD Lee Yoon-jung and co-starring "luxury nose" possessor and rookie singer Min Hyo-rin (he as a speed-skater, she as a figure-skater). Triple has now been pushed back to next year.
And… I no longer care to watch Iljimae. I'd been hoping that MBC's version would provide an interesting variation, particularly since I didn't love the SBS version. And yet, while I would happily watch Jung Il-woo in a cast of young trendy actors doing a fluffy ice-skating drama, I really don't think he's gonna be able to pull off a sageuk hero.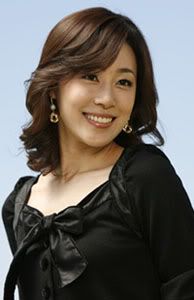 In other casting news, Moon Sori (Legend, Forever the Moment) has been selected to lead MBC's new weekend family drama Golden Years of My Life, also starring Lee So-yeon (Why Did You Come To Our House?). The drama is drawing attention with its writer-director combo: Surgeon Bong Dal-hee writer Lee Jung-seok and Trap of Youth PD Kwan Rok-eui. It follows the currently airing Woman of Matchless Beauty, Park Jung-geum.
Meanwhile, Seo Hyo-rim (little sis from Insoon is Pretty) has been cast with Song Hye-gyo and Hyun Bin in their upcoming KBS2 series The World They Live In, directed by Full House (and Insoon) PD Pyo Min-soo. The drama starts filming at the end of July and plans to air in November.
Finally, Moon Jung-hee, currently in SBS's Friday drama My Sweet Seoul, has lined up her next project as SBS's new morning drama Daughter-in-Law and Daughter-in-Law, to follow Aquarius. She's the daughter-in-law who works through issues with the new in-laws in this "warm" family drama, starting July 21.
Via OSEN, Star News, My Daily, Sports Chosun, No Cut News
SONG OF THE DAY
Lee Seung-gi – "미련한 사랑" (love that won't let go) [ Download ]
Audio clip: Adobe Flash Player (version 9 or above) is required to play this audio clip. Download the latest version here. You also need to have JavaScript enabled in your browser.
RELATED POSTS
Tags: Iljimae, Jung Il-woo, Lee Seung-gi, Lee Yoon-jung, Min Hyo-rin, Moon Jung-hee, Triple