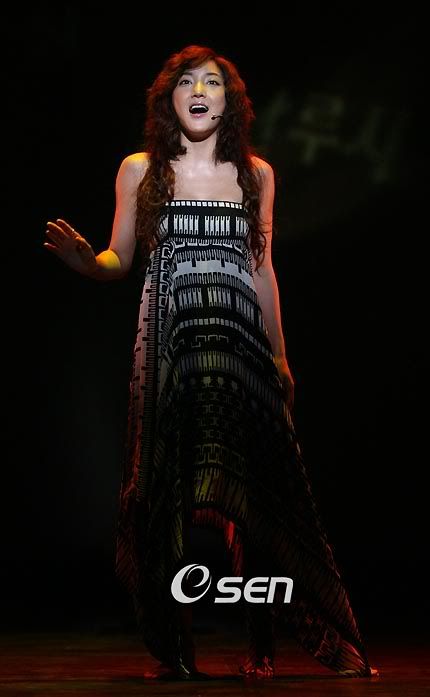 While news is quiet of the 200 Pound Beauty sequel, plans are under way for a musical version, starring SES lead singer Bada. (The film sequel will be losing the sleeper hit's original plastic-beauty Hana, star Kim Ah-joong, who opted not to return to the franchise in favor of other projects now that she's catapulted to stardom.)
This musical version will be the follow-up stage role to Bada's previous theatrical turn as Esmerelda in Notre Dame de Paris, for which she received favorable reviews. She'll share the double-cast role of Hana with musical actress Yoon Gong-joo (really, Yoon parents? You named your kid "Princess"?). The male lead role, originated by Joo Jin-mo in the movie, is yet to be cast.
The musical version of 200 Pound Beauty will begin its theatrical run on November 27.
Via My Daily
RELATED POSTS