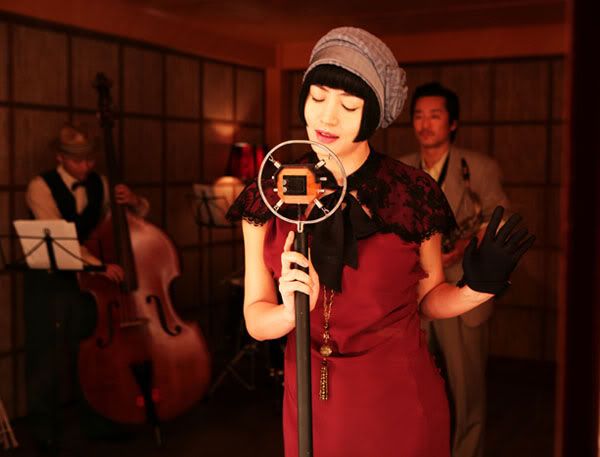 Kim Hye-soo may have merely portrayed a singer in the period film Modern Boy, but now she's releasing a digital single, as did her co-star Jo Seung-woo.
The music is modeled after the 1930s style, given the movie's setting in that era. Four songs make up the single, including an American hit (1936's "Why Don't You Do Right"), a '30s-dancehall-inspired song by Japanese musician Ego-Wrappin' ("Blues of Colors" — listen below), and another taking its lyrics from a poem published in 1930 by poet Kim So-wol. The single therefore showcases songs in three languages (Korean, Japanese, English).
The single goes on sale September 11, preceding the movie's October 2 release.
Via EDaily.com
SONG OF THE DAY
Ego-Wrappin' – "色彩のブル-ス" (Blues of Colors). This is the original song that Kim Hye-soo will be covering in the movie. [ Download ]
Audio clip: Adobe Flash Player (version 9 or above) is required to play this audio clip. Download the latest version here. You also need to have JavaScript enabled in your browser.
RELATED POSTS
Kim Hye-soo
,
singers