Go Hyun-jung to take on her first sageuk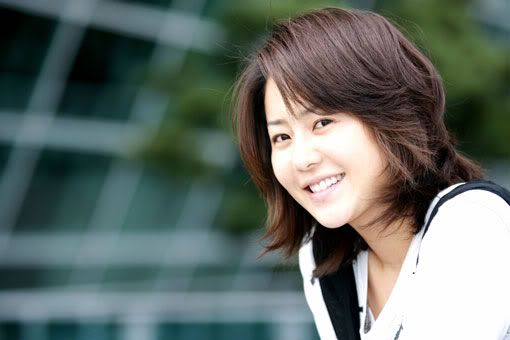 Go Hyun-jung (What's Up Fox) is a kdrama veteran, but she's about to make her sageuk debut only now in MBC's large-scale sageuk drama Queen Seon-deok. This will mark her television return after her previous series, the cop drama HIT. Queen Seon-dok will be scripted by Kim Young-hyun (Hit, Dae Jang Geum) and Park Sang-yeon (Hit, JSA) and directed by PDs Park Hong-kyun (New Heart) and Kim Geun-hong (Yi San).
Initially, Go Hyun-jung was considered for the part of Queen Seon-deok herself, but is now cast in a different lead role. Her character, "Mi-shil," is a beautiful court woman who manipulates men to bring herself into a position of power, who becomes one of the prominent heroines of Shilla times, along with the main character, Queen Seon-deok.
The drama will air sometime early next year and plans for 50 episodes, with the first portion of the drama to be filmed in China. With Chae Shi-ra leading another large-scale sageuk with KBS's Empress Cheon-chu and Jung Ryeo-won taking on the role of Princess Ja-myung for SBS, will 2009 be the year of the strong female ruler? Time will tell.
Via Sports Khan
RELATED POSTS
Tags: Go Hyun-jung, Queen Seon-deok