The secret behind the melo queen's tears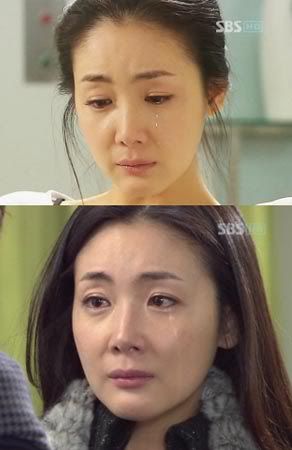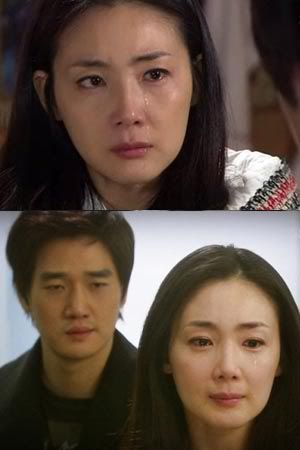 If you're watching A Star's Lover, you'll notice that "melodrama queen" Choi Ji-woo cries A LOT in it. At least once an episode, and sometimes more. So much, in fact, that viewers have picked up on a peculiar trait of the actress's crying scenes: The tears always start with the left eye.
A representative from Choi's management company confirmed this particular habit, saying that nine times out of ten, she cries from the left eye first, then the right.
But she's not the only one on the Star's Lover set with a crying quirk: Cha Ye-ryun, who plays Eun-young, has lately also been shedding lots of tears after her character was dumped. In Cha's case, whenever she cries, she lets trickle two streams of tears from each eye, for a total of four rivulets.
Also, the actress playing Yoo Ji-tae's sickly sister Yuri, Shin Min-hee, is said to be so immersed in her character's emotions that she often cries real tears during script rehearsals. Shin requires some time to recover after her scenes, so if NGs occur (outtakes), she needs time to prepare for a second go. However, ever the pro, Choi Ji-woo is ready to go immediately, in contrast to some actresses who keep the crew waiting for hours while they muster up the emotions. They don't call Choi the Queen of Tears for nuthin'.
At first, I thought this was a silly thing to notice — but looking through all my screencaps of the show, IT'S TOTALLY TRUE. I find this hilarious.
Via Newsen
RELATED POSTS
Tags: A Star's Lover, Cha Ye-ryun, Choi Ji-woo