"Best Jewelry Lady" Yoon Eun-hye
What is the meaning of this "Best Jewelry Lady" distinction awarded to television actress Yoon Eun-hye? I have no idea. I just know that that's what the Coffee Prince actress was named at the Korea International Jewelry & Watch Fair 2009, which she attended on April 30.
(It's supposedly given every year to one entertainer "from among the most active female celebrities in the previous year" who is best suited to jewels. Or something. Although, that reasoning is a crock of BS because as we know, Yoon was barely active at all in the past year, to the disappointment of fans who are eagerly waiting for her return project, which, by the way, is the drama Lady Castle.)
Yoon was also given a necklace as a prize. "Jewelry Ladies" of the past include Kim Hye-soo, Kim Hyun-joo, Han Chae-young, Sohn Ye-jin, and Han Hye-jin.
Speaking of Lady Castle, a rep from Lee Kim Productions described Yoon's character as "in a word, Korea's Paris Hilton." I wonder if he knows that description doesn't exactly make her sound attractive. She'll portray different ages throughout the drama, from her late teens through early thirties, which probably means we'll get some flashbacks. Standard stuff.
The drama is still not done casting — the Requisite Male Hottie role is yet unfilled — and is in talks with broadcast stations in hopes of making their goal of broadcasting sometime this year.
Also, Yoon Eun-hye has been kinda iffy lately, fashion-wise (for instance, this bit of nonsense at last week's Prada Transformer fashion show), but she's looking very, very pretty here.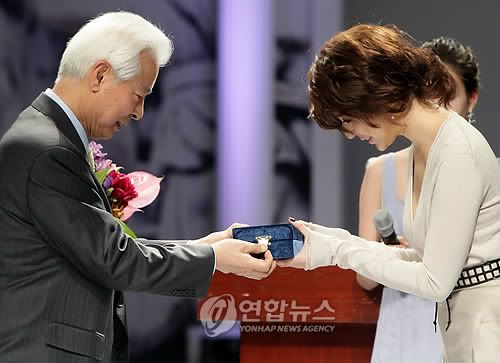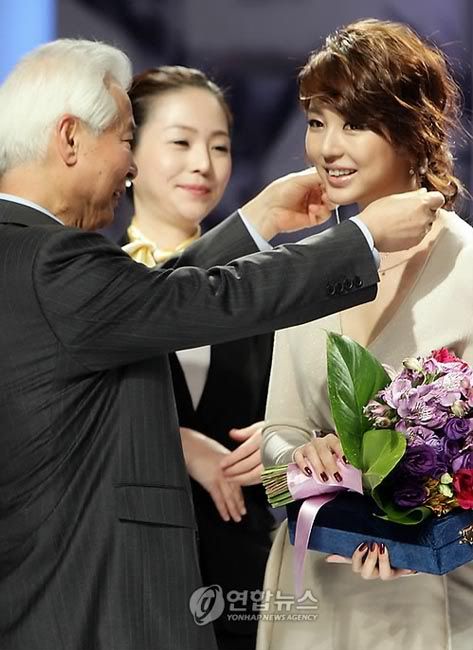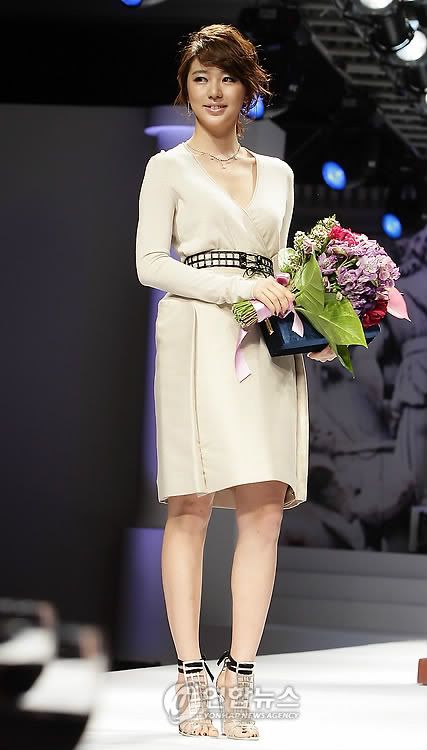 Via Focus News Network, >Joy News
RELATED POSTS
Tags: Yoon Eun-hye