Jung Tae-woo's vintage-style wedding photos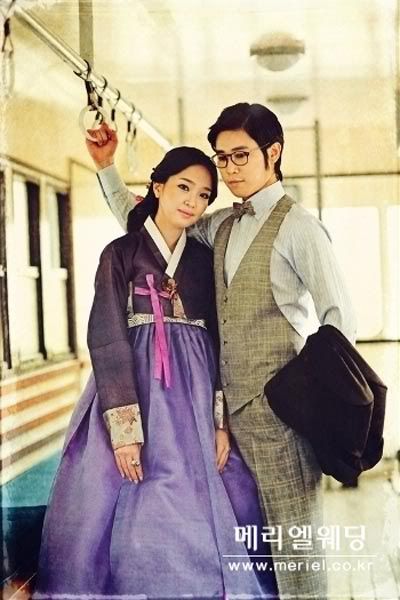 Now, THIS is how to take an eye-catching, memorable wedding photo.
Not that there's anything wrong with the standard types of tux-n-white-gown photos we normally see, but these vintage-style shots featuring actor Jung Tae-woo and his fiancée Jang In-hee are beautiful and interesting, as well as being out of the ordinary.
The 27-year-old actor of dramas King and I, Dae Jo Young, and Great Inheritance marries his (non-celebrity) bride later this week, on May 8, at Seoul's Shilla Hotel.

Take a look at several more photographs from the couple's wedding album, which features Jang in hanbok and groom Jung in a 1920s-inspired ('30s?) suit.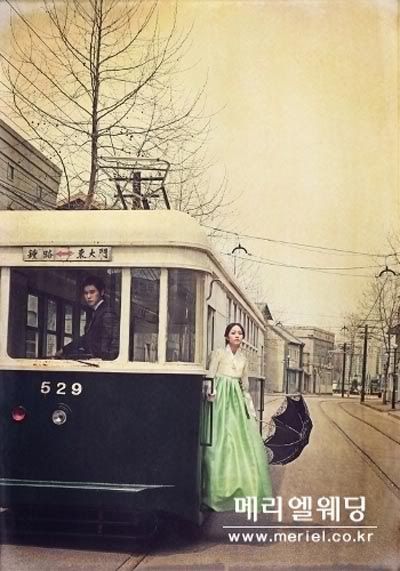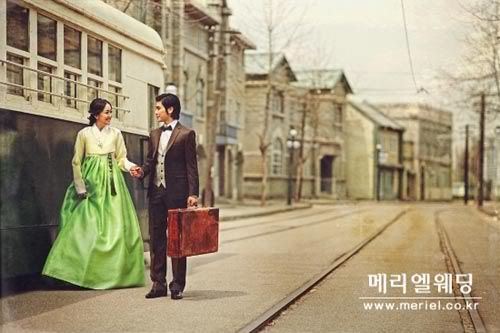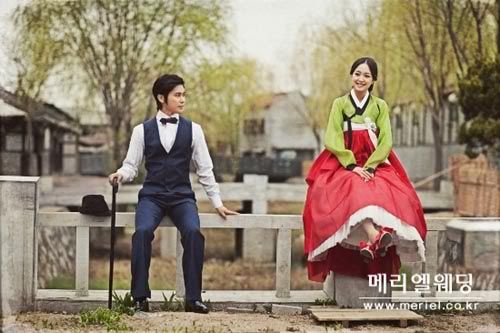 Via Mk.co.kr
Tags: Jung Tae-woo, weddings