Jeon Ji-hyun at Chanel couture show
Jeon Ji-hyun (or Gianna Jun) received an invitation to the Chanel haute couture collection in Paris, which she attended on July 7.
The invitation was extended by Chanel's head designer and creative director Karl Lagerfeld; Jeon hobnobbed among some of the event's elite, which included royalty, Chinese actress Zhou Xun, and French actress Anna Mouglalis, a Chanel muse who also played Coco in the 2009 film Coco Chanel & Igor Stravinsky. Jeon arrived wearing a black chiffon Chanel dress; her Paris trip will be featured in the August issue of Harper's Bazaar Korea.
Too bad what she really needed to boost her international profile was a better reception for her now-released action film, Blood: The Last Vampire, which has been largely panned by critics — it has only mustered a 16% rating on Rotten Tomatoes and a 28% on Metacritic.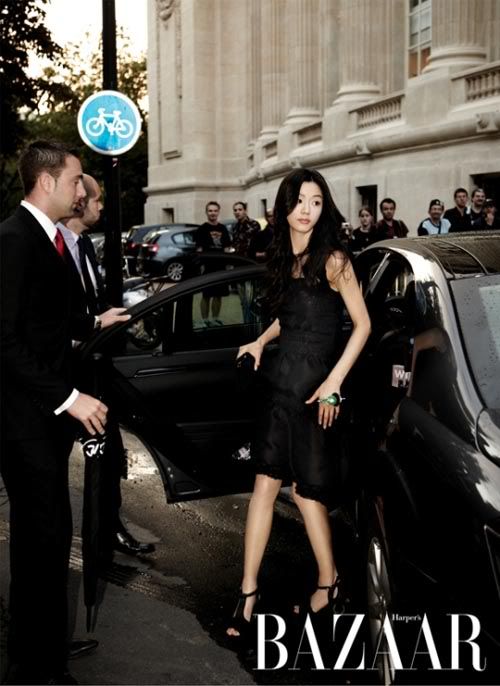 Via Mk.co.kr
RELATED POSTS
Tags: Jeon Ji-hyun