Jung Woo-sung in Rainy Season
Jung Woo-sung, like his The Good, The Bad, The Weird co-star Lee Byung-heon, also has a new movie in the works, a romance called Rainy Season [호우시절].
Rainy Season is directed by Heo Jin-ho of Happiness (who also directs one of the segments of Ogamdo). The film shot entirely in China and co-stars Chinese actress Gao Yuan Yuan.
The story begins as Jung's character, an office worker for a construction company, travels on a business trip to China and happens to run into an old friend, May (Gao Yuan Yuan), from his study-abroad days in America. Back in their earlier relationship they hadn't realized they'd been in love, and Jung's character had a difficult time expressing his feelings. In the intervening years, they'd forgotten about each other and went on to live their own lives, but as they rekindle their affections now, they fall in love for real.
Jung's last feature film was The Good, The Bad, The Weird, last year's hit "kimchi western" in which he played "the good" (Lee Byung-heon was the "bad," and Song Kang-ho the "weird"). Earlier this year, he also shot a short film with Kim Ah-joong for Good-Bad-Weird director Kim Ji-woon, titled Gift [선물].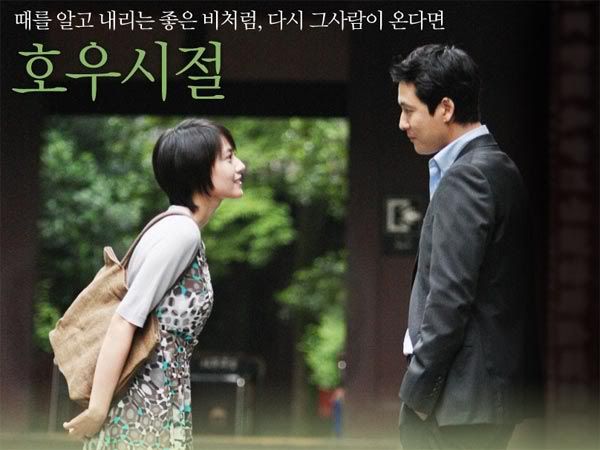 Via Newsen
RELATED POSTS
Tags: Jung Woo-sung