New figure skating drama Can't Lose with Moon Geun-young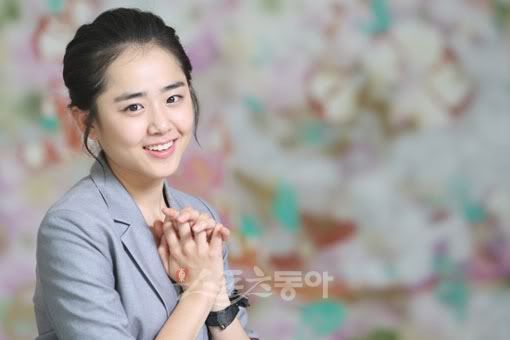 I'm a little surprised at this, but not in a bad way: Rumors are swirling that Moon Geun-young will take the lead in a new figure-skating-themed drama series, Can't Lose [질 수 없다]. (Her management confirmed that she is considering the role but hasn't made a final decision yet.)
I'd heard about Can't Lose back at the beginning of the year as part of the crop of sports dramas this year, but at that point it had been another skating-related drama, Triple, that drew more attention. But it seems that Can't Lose may be more sports-focused than Triple (which I find charming, but not particularly keen on the sports angle). Can't Lose is prepping for a late 2009 broadcast and is sure to experience a sharp rise in visibility as it heads into pre-production. It will be directed by Hwang Jini's (drama, not film) PD Kim Chul-kyu.
I'm curious to see how well Moon can pull off a skating character. Min Hyo-rin spent nearly a year of intense skating training (up to 9-10 hours a day) to pull off her role in Triple (which I think she does a pretty good job at), but I haven't heard anything about Moon's skill level. It's also known that she is taking acting roles sparingly and filming only during breaks from school (she's studying Korean literature at university), which is how she filmed last year's period drama Painter of the Wind, for which she took home a Daesang Award (the grand acting prize) at the SBS drama awards.
Can't Lose has been in the works for a while; the writer Kim Byung-sae (not the actor) had begun meeting with figure skaters two years ago and studied the sport in depth. The drama doesn't yet have a slot on a broadcasting station schedule, but with these names attached (if Moon confirms, that is), I'm sure it'll find one in no time.
Via Star News
RELATED POSTS
Tags: Moon Geun-young