Yoga School's dark and twisty (har) teaser poster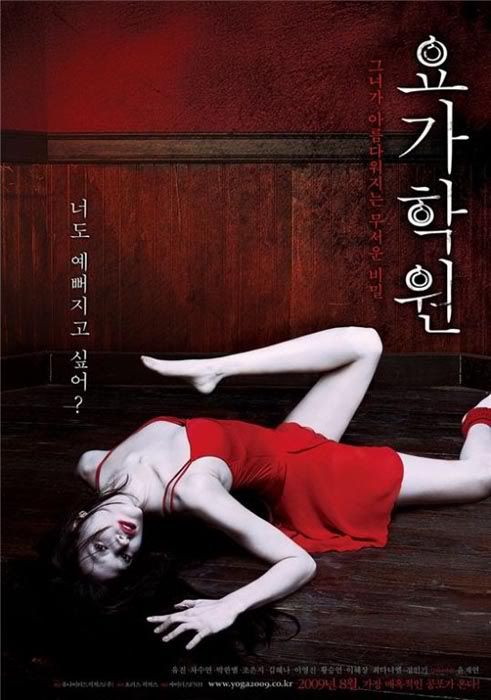 Can I just say: Owwwwwwwwwwww.
That's the official promo poster for the upcoming film Yoga School [요가학원], and with the horror-meets-yoga theme, I see what they were going for. Perhaps inadvertently, however, the effect strikes me as a lot more comical than scary, with a hint of camp — which is all right with me. (What do you think: does it seem creepy and chilling, or just look like bad Photoshop?)
The movie began its promotions last month with an open set day, where its leading ladies showed off some of their yoga skills at the "mysterious, secretive" school that provides the backdrop for the plot. The stars are Eugene, Cha Soo-yeon, Park Han-byul, Jo Eun-ji, Lee Young-jin, Kim Hye-na, and Hwang Seung-un, and their characters seek out the school for its promise of perfect beauty.
The film opens on August 20.
Via Asia Economy
RELATED POSTS
Tags: Cha Soo-yeon, Eugene, horror movies, Park Han-byul