Familiar promos for High Kick Through the Roof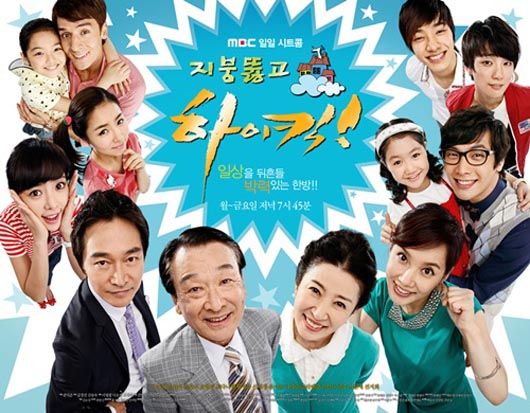 For the new High Kick Through the Roof
Check out these new posters for the new sitcom High Kick 2, or High Kick Through the Roof [지붕뚫고 하이킥]. Although this is neither a sequel nor spinoff to the original series (Unstoppable High Kick), they've no doubt mimicked the style of the first series closely, drawing upon the success of the first to buoy this new project.
For instance, the above image is nearly an exact re-creation of a previous poster (see below) that probably looks familiar to old High Kick fans. Also, Through the Roof employs many of the same relationship dynamics as its predecessor (see a more detailed description here). There is a key plot divergence, however — main characters played by Shin Se-kyung and Seo Shin-ae join the central family as maids — and I hope that will be enough to give the new sitcom its own identity.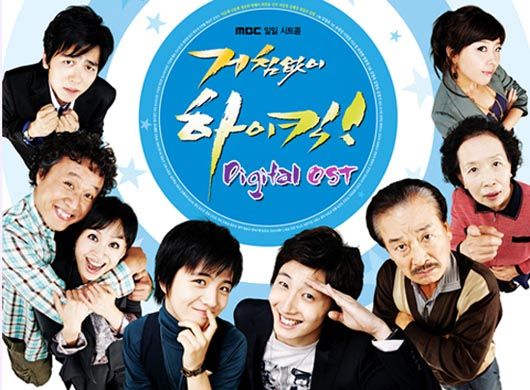 From 2006-'07's Unstoppable High Kick
The drama's PD Kim Byung-wook revealed some more details at the sitcom's press conference on the afternoon of August 26. He said, "Since the veteran actors are pros who are able to show a variety of different sides, their characters are set up to twist upon their previous images. For the younger actors, I cast people who are best able to let their own auras come through."
For instance, he cast former pop singer Hwang Jung-eum and new actress Shin Se-kyung (Queen Seon-deok) despite originally having other actresses in mind for their parts. He stated candidly, "To be honest, I wasn't sure of Hwang Jung-eum's acting ability, but I offered her the role after seeing her on We Got Married. Actually, at the first script reading, Hwang Jung-eum's acting wasn't very good. But she's become the actor whom my other PD, Kim Young-ki, praises the most."
PD Kim said that he didn't really notice Shin Se-kyung in the first four episodes of Seon-deok, but decided to cast her after watching her in episodes 5 through 8.
High Kick Through the Roof will replace current family sitcom Tae-hee, Hye-gyo, Ji-hyun and premiere on September 7.
More posters for High Kick Through the Roof: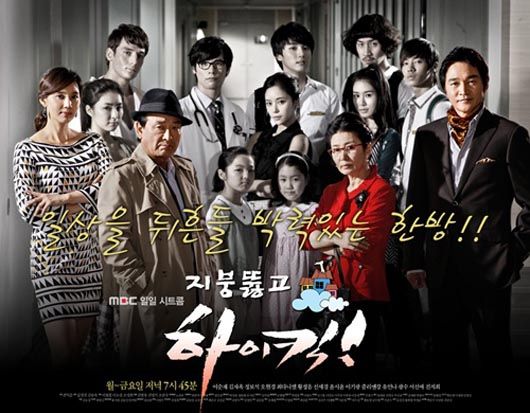 Via Mk.co.kr
RELATED POSTS
Tags: High Kick Through the Roof, Hwang Jung-eum, Shin Se-kyung