Go Soo announces comeback drama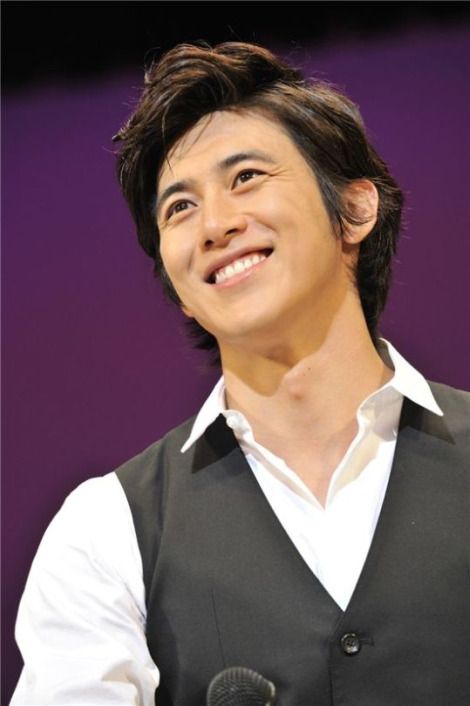 I've been waiting ages for Go Soo's official acting comeback after his army release, and not only are we getting a film (the dark thriller Into the White Night with Sohn Ye-jin), he has also decided on a drama return — his first in four years. It'll come in the SBS series Will It Snow On Christmas? [크리스마스에 눈이 올까요], and co-stars Han Ye-seul.
I'm not thrilled about Han Ye-seul, because she's had pretty uneven performances in her career and has been coasting on being a CF queen, but I'm going to go into this with an open mind. (To give credit where it's due, I thought she was pitch-perfect in Fantasy Couple.) And this comes from the director of What Happened in Bali (dark) and the writer of Thank You (heartwarming) and I'm Sorry, I Love You (intense) — Choi Mun-seok and Lee Kyung-hee, respectively — so that is promising stuff.
In the drama, Go Soo plays a man who was brought up by his grandmother in difficult circumstances and shows an "intelligent, masculine appeal." His character had shared a young love with the girl played by Han Ye-seul, but through "sad circumstances," they were forced to separate. She is the daughter of a famed doctor of Oriental medicine in a small village, although she's always being compared to and passed over for her smarter, brighter older brother. She and Go Soo eventually reunite in their fateful love as adults. (The setup sounds trite and unexciting, but given the writing-directing duo, I'm staying optimistic.)
No airdate planned yet, but I'll be keeping an eye on Will It Snow on Christmas, for sure.
Via Star News
RELATED POSTS
Tags: comebacks, Go Soo, Han Ye-seul