Lee Byung-heon not only has a new drama out (that would be the action blockbuster Iris), his noir thriller film I Come With The Rain was just released in Korea, in which he acts with Josh Hartnett. This explains the promotion that both stars are doing now, such as their new Vogue spread and their appearance at the recent Pusan International Film Festival.
Lee Byung-heon had met co-star Hartnett at the Incheon airport after a late night of filming Iris, and the two headed down to Busan together. The Vogue spread was shot outdoors at a hotel in Haeundae, and takes a "1950s Italian classic and macho" concept.
According to a source at the Haeundae shoot, Lee had acted as Hartnett's translator. Hartnett had said, "I only slept two hours and had to do about forty interviews, but I'm glad to be doing it together with Lee Byung-heon." He also said that he had first seen Lee act in A Bittersweet Life and thought Lee reminded him of noted French actor Alain Delon (of films such as Purple Noon and Notre histoire): "He can be good or he can be bad, and that's what makes him dangerous. That's the reason that Byung-heon is well-cast in gangster movies."
Lee said of Hartnett: "Josh is a free-spirited actor. Whether it's a blockbuster, a low-budget film, or an art film like I Come With the Rain, he goes where his emotions lead him. We have a lot in common."
I Come With the Rain is directed by Tran Anh Hung and has received some mixed reviews for its plot but generally positive notes for its artistic direction and cinematography. (You can watch the extended trailer here; the trailer itself is pretty bad but the film looks visually interesting.)
The twelve-page spread and interview appears in the November issue of Vogue Korea.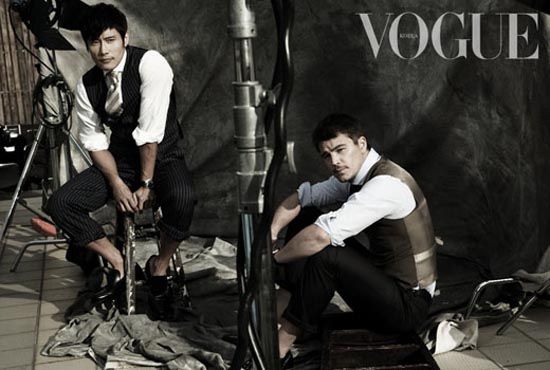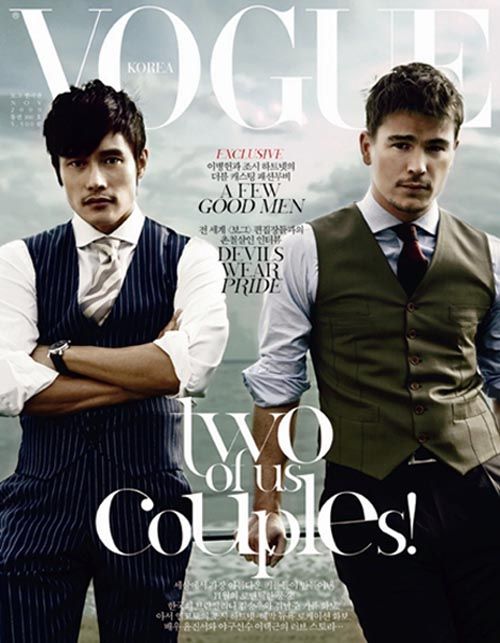 Via BNT News
RELATED POSTS
Lee Byung-heon
,
photo shoots