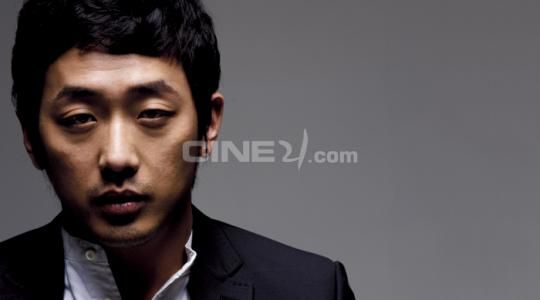 After much success in a thriller role (with The Chaser), film actor Ha Jung-woo is about to take on another thriller, the movie The Client [의뢰인], which is still the working title. (A production company source explains that the details aren't finalized yet, but it appears as though the project will go through.)
The legal thriller unfolds as a lawyer takes on a client who is under suspicion for murdering his wife, and the investigator is convinced that the suspect is guilty. What follows is a taut, intense battle between the two sides. Ha is taking the lawyer role, portraying the man's gifted legal brain while showing how he falls into a labyrinth in his search for the truth. The plot sounds rather familiar, but Ha is a great actor; hopefully this film finds its own ground to escape seeming too expected.
Currently, Ha is busy filming another film, the latest from director Na Hong-jin, who directed him in (and won multiple awards for) The Chaser. The Client plans to begin shooting next year.
Via OSEN
RELATED POSTS
Ha Jung-woo