Kim Bum is poised to take flight
It's been a little while since Dream faded from airwaves, but its star Kim Bum is getting ready to launch his new movie, Flight [비상], which will be released next week. Here's a recent interview with the actor talking about those two projects and his acting life after Boys Before Flowers:
"Dream's failure became a chance for me to look back at myself"

Contrary to his "pretty boy" looks, Kim Bum is exceedingly daring and aggressive. Not toward people, but toward his projects.

Of the lead actors who starred in KBS's popular Boys Before Flowers, nobody has worked as continuously as Kim Bum. He could have taken a long break and worked on managing his image and popularity, but instead he raced on with the drama Dream and movie Flight (Bisang).
With the release of Flight upcoming (on December 10), Asia Economy magazine met with Kim Bum, who, with round-eyed wonder, revealed his boundless love for acting.

"When I'm curious about something, I can't contain it. When I read a synopsis or a screenplay, there are times when I feel the character fighting with me. I felt that with Lee Dong-chul in East of Eden, and also with Lee Jang-seok in Dream. It's like the character is taunting me, 'Try and see if you can do it.' I hate to lose, so I have to act."

In the movie Flight, the role Kim Bum plays is of Park Shi-bum, a man who gives up his dream of being a film actor for his first love, and instead enters the lifestyle of a bar host. He had a lot of attachment for this role, which he chose not one week after Boys Before Flowers had ended.

"I was drawn to Shi-bum's character, who undergoes a dramatic change from the first part of the movie through the end. It's a role that allows me to show a lot of different emotions, so I considered it good study. I prepared my next project really quickly after Boys Before Flowers, because when I find something to challenge me, I want to keep doing it."
Kim introduced the character of Park Shi-bum by saying that if placed in that situation, his character in Unstoppable High Kick might act in a similar way. He also said that it was not easy acting as him, since it's not a character we often come into contact with in real life. He confessed that it was difficult to show him changing dramatically while maintaining a consistency to his character.

Kim said that he approached Flight with a spirit of learning. His explanation that "East of Eden and Boys Before Flowers were projects that I put a lot of study into" shows his studious attitude toward those projects. Dream and Flight could have driven him to overworking, but he said with a laugh that with his personality, if he develops a desire to keep doing something, he isn't interested in other things.

"I'm on leave from Joongang University. I got an academic warning for taking the shortest terms, but still, I think it's a good thing for me to meet others at school who are interested in the same work and talk over our worries together. It's just that it's too bad that I can't go to school very often. But it's rewarding that I've become someone whom my friends in the acting department can come to for advice. I haven't had any regrets in my acting life."

The drama Dream was pushed aside by its competition, Queen Seon-deok, recording low ratings lower than 10%. However, Kim Bum expressed his satisfaction, saying, "The ratings weren't high, but I was able to meet good people and learn a lot."

He says, "If Dream had followed the success of Boys Before Flowers, I wouldn't have been able to think straight, but it gave me the chance to look back at myself." It's a pretty grown-up sentiment. Having just passed the age of twenty, Kim Bum continues on at high speed. His "flight" begins now.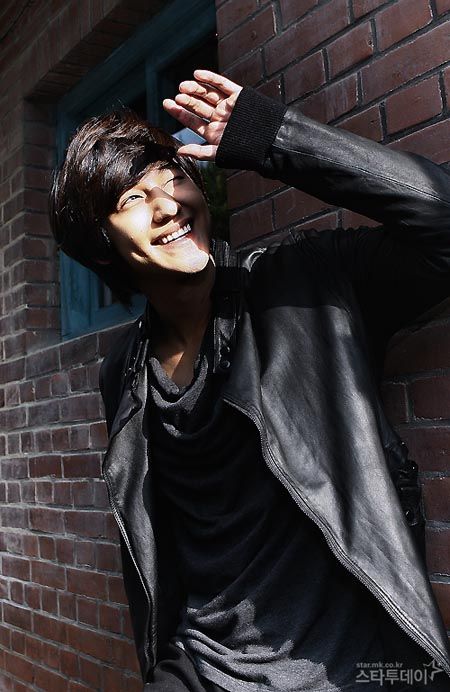 Via Asia Economy
RELATED POSTS
Tags: Dream, interviews, Kim Bum