Order You're Beautiful director's cut DVD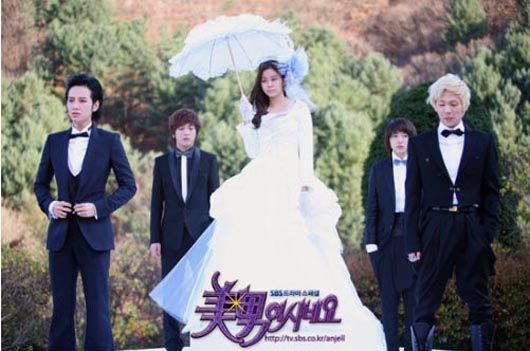 You're Beautiful is putting out a director's cut DVD, and it's available for overseas fans to purchase (preorder). The set will have English subtitles and is available as a limited version.
The production company has gone out of its way to make this available to overseas fans, but apparently order numbers are surprisingly low — I suspect it's because information is hard to come by. (Also, the shopping site admittedly looks a little sketch, but I just ordered and it seems legit.)
The DVD set will be released around February. The episodes will include previously deleted scenes; set also includes interviews with the cast and behind-the-scenes looks. For full information, check out http://minamdvd.wordpress.com/preorder-information/.
For US residents:
Price: USD $120. It is only available for order from Innolife. Preorder here. Credit card required.
Click the shopping cart.
Select "next" under the non-members button.
Fill out your name, address, and contact info. (Check the box under "receiver" if billing and shipping address are the same.) Click "next."
Enter credit card information. Click next for confirmation page.

After you place your order, you will receive a confirmation email from "paygate." You should also receive a confirmation email from Innolife. When the DVD becomes available (as this is a preorder), you may have to pay additional postage. The DVD weight/size is not determined yet, so the postage fee is not fixed.
For residents in Korea or Japan, there is a different process. Please check the MinamDVD site for info.
RELATED POSTS
Tags: You're Beautiful