Scorecard: How did IRIS's stars measure up?

Lee Byung-heon
IRIS's scorecard

December 17 saw the finale of KBS's IRIS, which offered a tragic close for its two male leads.

It averaged a 27% viewership rating. As though mocking the troubles afflicting Wednesday-Thursdays dramas since last year, it met its end with high ratings in the 20s, producing a variety of hot topics with each episode. As it entered its latter half, it was marred with scandals and gossip, but there's no need to undermine the drama's ratings record with those issues.

One more thing. One of IRIS's noteworthy points is that it offered its actors a chance to make a comeback as well as to reach higher. Here's a list of the actors' personal scorecards at the drama's end.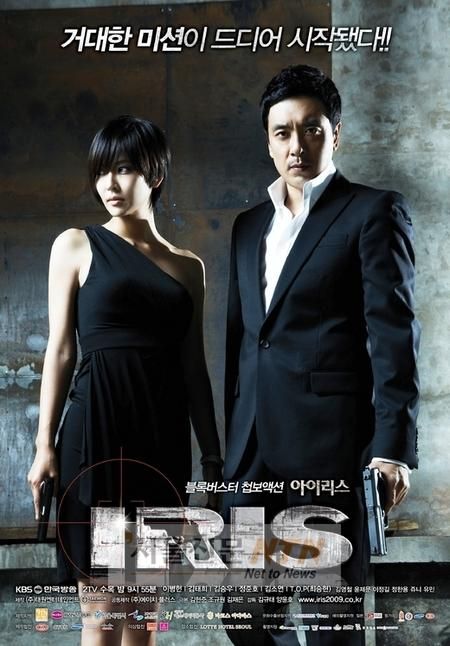 Kim So-yeon, Kim Seung-woo
EXCELLENT

Lee Byung-heon, Kim So-yeon, Kim Seung-woo: Class is eternal

A keyword of the year 2009 is decidedly the return of the top star. Mysterious stars Go Hyun-jung and Kim Nam-joo returned to television successfully through Queen Seon-deok and Queen of Housewives, respectively, proving the adage that "class is eternal." And standing right with these two "queens" is Lee Byung-heon.

Although he was embroiled in an unhappy scandal when ugly rumors arose, in IRIS Lee Byung-heon was magnificent. With his intense charisma and gravitas, Lee Byung-heon showed why he was able to move past other prominent star actors to stand tall as one of South Korea's representative actors.

As one of IRIS's greatest beneficiaries, of course Kim So-yeon cannot be left out. She was much-loved for playing a villain in 2000's All About Eve, and she once again caused trouble. As North Korean spy Sun-hwa, she monopolized viewers' love with her lethal appeal.

On December 9 when the much-talked-about Gwanghwamun gunfight aired, it wasn't the gunfight but Sun-hwa's tearful farewell scene that viewers picked as a favorite scene. There was no longer any need to tack on qualifiers to Kim, who gave an impassioned performance in every episode.

Lastly, Kim Seung-woo shed his "comic actor" image and made a successful acting transformation. Since his debut 19 years ago he has appeared in many different projects, but his successful roles left him with a strong comedic image. In this blockbuster, he radiated his own light and proved his worth. Emitting an explosive energy from within the drama's center, he succeeded in widening his acting range.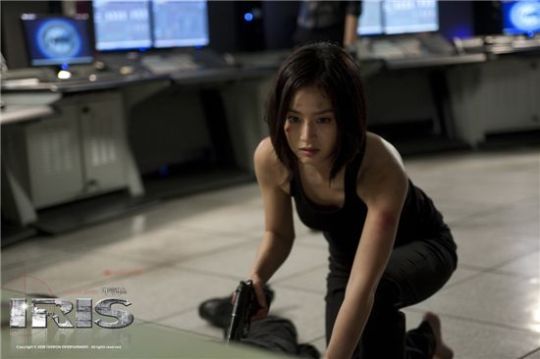 Kim Tae-hee
GOOD

Kim Tae-hee and TOP had weak starts but they shined at the end

For Kim Tae-hee, it seems that IRIS leaves her more meaning than any of her other projects. This drama gave her a stepping stone to leaving behind the stigma of being a CF star and reaching for the title of actor.

In contrast to her previous roles where she played passive roles, she was abuzz with life. Her love scenes with Lee Byung-heon were well-portrayed and she was the lead figure in the melodrama storyline. She also earned positive reviews for her action scenes with Kim So-yeon.

However, Kim Tae-hee was unable to completely cast aside the prejudices against her. Every time an episode aired, she was assailed with acting criticism and unable to shake off the tag of "CF star." Inasmuch as has been called CF star rather than actor all this while, she was measured against a strict standard. IRIS essentially handed her a challenge for the future.

The same goes for one of the drama's central characters, Big Bang member TOP. Following 2007's I Am Sam, this is his second time taking on a conventional drama, and he wasn't able to shake off the image of idol star. His role as a killer within terrorist organization IRIS fit his image, and the clothes seemed to suit him perfectly, but he was only effective when he kept his mouth shut.

He revealed his weakness in delivering dialogue, and in order to reach for the next step as a real actor, he still has to make sure to get down the fundamentals thoroughly.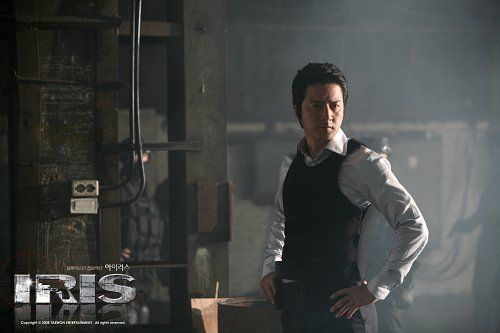 Jung Jun-ho
NOT GOOD

Jung Jun-ho, where was the charisma from Public Enemy?

IRIS was a golden opportunity for Jung Jun-ho to cast aside his image as a comic actor. Jung has taken on many various characters and effectively took on the role of a frightening villain acting with Sol Kyung-gu in Public Enemy 2. However, because of the The Mafia – The Salesmen series, his image as a comedic actor was strong.

Of course, he did shed his image. But he failed to draw audience praise. It wasn't so much a problem with acting ability, but because his character lacked persuasiveness.

As Jin Sa-woo, Jung's character was set up to be an appealing No. 2, but that appeal didn't fully come out in the drama. His sudden betrayal wasn't believable, and left Jung Jun-ho with a negative influence.

IRIS produced lots of hot issues and buzz. One wonders what twists these six will show in their next projects.

TOP
Via TV Report
RELATED POSTS
Tags: IRIS, Jung Jun-ho, Kim Seung-woo, Kim So-yeon, Kim Tae-hee, Lee Byung-heon, TOP