Kang Eun-tak completes love triangle in Fine Windy Day
When I posted a few days back about the new daily drama Fine Windy Day [바람불어 좋은날], the one major cast member missing in all the news was Kim So-eun's second love interest (the first is Jin Yi-han of Conspiracy in the Court and Who Are You). The role has now been filled by 27-year-old newcomer Kang Eun-tak, of East of Eden and Jumong. The production has also released first cast photos of the two main families (see below).
Kim So-eun plays a feisty poor girl named Oh-bok, while Kang Eun-tak plays the supportive "Daddy Long Legs" type of oppa, Ki-chul, who appears when she's facing difficulty to comfort her. A love triangle forms between Oh-bok, Ki-chul, and the design leader of a major company named Dae-han, played by Jin Yi-han. (Some have tagged Ki-chul this drama's Yoon Ji-hoo, aka Kim Hyun-joong's character from Boys Before Flowers who was always around to help the girl but ultimately didn't win her love. While it hasn't been explicitly stated which is the main pairing, it looks like it'll be Jin Yi-han.) A secondary romance will unfold between material girl Seo Hyo-rim and the son of a wealthy family played by Kang Ji-sub.
Kang Eun-tak said of his role, "I have a relatively large part compared to my newcomer status, but the dramas I've worked on, Jumong and East of Eden, have both had high viewership ratings. I'll work hard on Fine Windy Day to make it a drama that can boast the year's best ratings."
Fine Windy Day has a the writer-director combo of Lee Deok-jae, who wrote Bizarre Bunch, and PD Lee Deok-gun, also of that drama and Likable or Not. It follows the highly rated (30%-plus) daily drama Everybody Cha Cha Cha and premieres on February 1.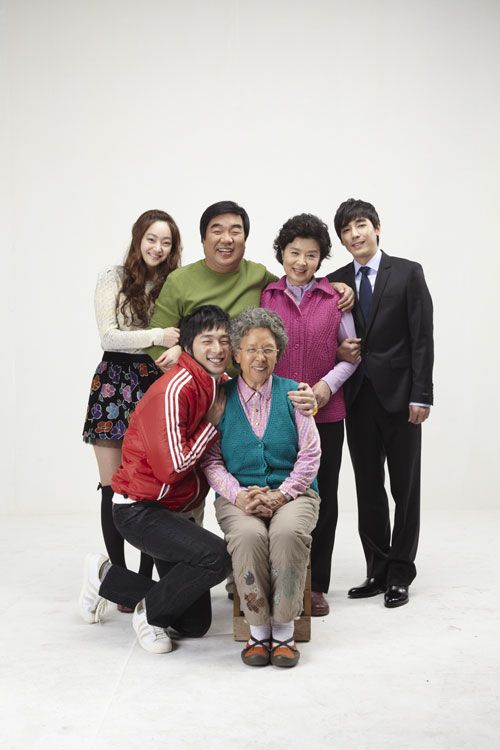 RELATED POSTS
Tags: Fine Windy Day, Kim So-eun