Le Grand Chef 2 screens in the U.S.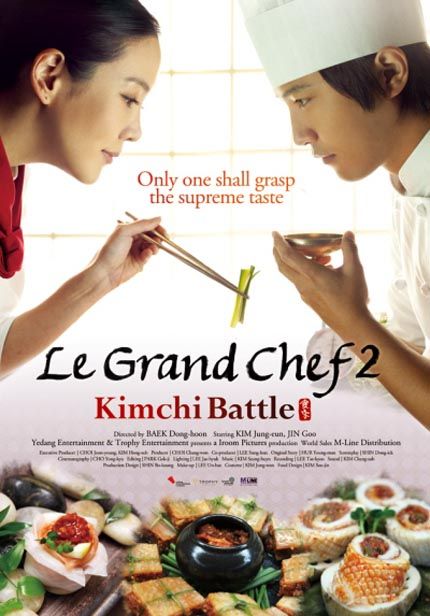 Le Grand Chef 2: Kimchi Battle is getting an American theatrical release, and will show in twenty cities, including New York, Chicago, Atlanta, and Los Angeles.
According to a source with the film, this is the first time a Korean movie will be screened in the U.S. while still screening in Korea, saying, "With its strong story, textured visuals, and very Korean kimchi theme, this screening will set a good precedent for showing Korean culture in general in the States."
The film stars Jin Gu in the Sung-chan role that was played first by Kim Kang-woo (in the first movie) and then Kim Rae-won (in the drama series). He works at a restaurant run by a woman who is like a mother to him. In order to save her restaurant, he faces off in a kimchi battle with that woman's daughter (Kim Jung-eun), who's also a famous chef.
Le Grand Chef 2: Kimchi Battle will open in Korea on January 28. Hm… with all the attention going to films with big-name directors (Thirst, Mother), I'm a little surprised to see this movie getting international recognition, but I'll take it as a good sign.
Via E Daily
RELATED POSTS
Tags: Jin Gu, Kim Jung-eun