Gumiho's Revenge's new name and cast additions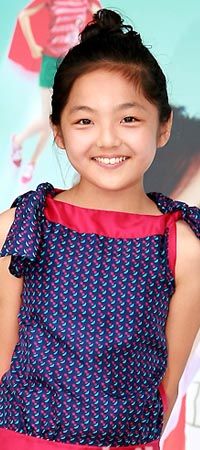 Kim Yoo-jung, Seo Shin-ae
The drama initially called Gumiho's Revenge has been renamed Gumiho: Tale of the Fox's Child [구미호: 여우누이뎐]. With the Hong sisters putting out their own series this year (My Girlfriend Is A Gumiho), there were initial questions of similarities between the two dramas, but I don't think that will be a concern, as Gumiho: Tale of the Fox's Child will be a suspenseful sageuk series. And now that the details of the story are out, I have to say it sounds pretty intriguing (though a lot rests on the direction and execution).
This title is actually closer to the original name under which the script won a prize in a KBS script competition last year, which literally means "Fox Sister" but in this particular case means "Fox's Child," according to a source with KBS. The change was made to preserve the feel of the original work, and the child in question is the half-human girl born to the gumiho (a shape-shifting fox with nine tails that takes human form) played by Han Eun-jung.
In the story, Han's character endures ten harsh years of marriage in order to become human, but the night before the ten-year mark, her husband breaks his promise and ruins that for her (which explains the previous title, "Gumiho's Revenge"). She leaves her husband and takes her 9-year-old daughter away that night. A gumiho must turn ten years old before her powers manifest, so in order to keep her daughter safe, the mother comes to a village of humans.
That daughter will be played by Kim Yoo-jung, the child actress who played Han Hyo-joo's younger counterparts in both Iljimae and Dong Yi. Another familiar young face belongs to Seo Shin-ae, who was plucky and adorable in Thank You and High Kick Through the Roof. She plays the daughter of a noble family who is born on the same night and in the same city as the gumiho girl, and comes to live with the mother and daughter pair as they "become entangled in a peculiar story."

Seo Joon-young, Baek Bong-gi
Two men have also been added to the cast: Seo Joon-young (Great King Sejong, Radish Kimchi, Sharp 3) and Baek Bong-gi (Pasta).
The 23-year-old Seo will have a romantic storyline with Han Eun-jung, with whom he has briefly worked before; they were in SG Wannabe's music videos for "Crime and Punishment" and "As I Live." (In the former, he played a high school student harboring a one-sided crush on his teacher, played by Han.)
Baek Bong-gi, meanwhile, has a comic role playing a servant who acts as a love messenger between the gumiho daughter and his master.
According to director Lee Gun-joon, Kim Yoo-jung's and Seo Shin-ae's roles will have "more focus than people think," and voiced his confidence that they will be able to handle that weight because both actresses have accrued a lot of experience and because their skills are on par of adult actors. He added that this drama is making an effort to visually depict the gumiho in a fresh way that differs from what viewers have come to expect in summer horror shows like Hometown of Legends.
The 16-episode Gumiho: Tale of the Fox's Child will follow current comedy series My Country Calls on Mondays and Tuesdays, premiering on July 5.
Via Sports Chosun, TV Report
RELATED POSTS
Tags: Gumiho's Revenge, Gumiho: Tale of the Fox's Child, Han Eun-jung, Kim Yoo-jung, Seo Joon-young, Seo Shin-ae