Athena agents in action in Italy
WTH, Athena, releasing new stills on a Sunday morning (which makes it Saturday night, my time) when we're least expecting news? We could've missed seeing Jung Woo-sung tear it up as a super-suave spy in action, and that would be most unfortunate. I mean, we didn't, but we could have.
If that's not a reason enough to lament the timing, the batch also comes with stills of gun-totin' Cha Seung-won, Lee Jia, and Su Ae.
(Although you'd think elite agents would know better than the sideways-tilted handguns. How is that an efficient way to go around defending one's life and country? Yeah, lets see how cool you look when that gun recoils and you miss your target.)
These scenes were shot (har) in Italy. The production will now be heading to their next overseas locations; the drama airs in November.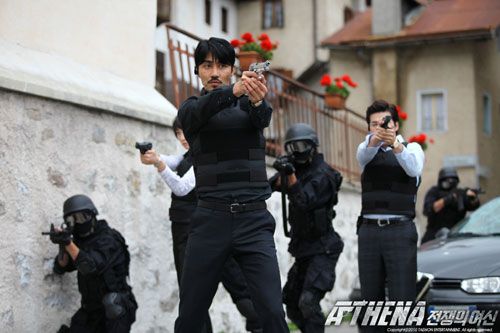 Via Star News
RELATED POSTS
Tags: Athena: Goddess of War, Cha Seung-won, Jung Woo-sung, Lee Jia, Su Ae