Cha Seung-won joins Athena castmates in Italy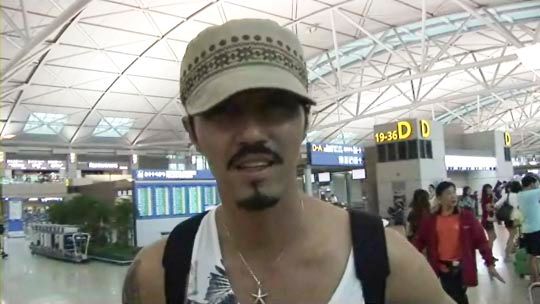 The cast of Athena has been busy with overseas shoots in scenic locales, but apparently Cha Seung-won wasn't a part of the first shoots. He was the last of the team to head to Italy, which he did this past weekend, joining the crew that had been there since early July.
In Athena, Cha once again exudes a "cold and powerful charisma" as the "Sohn Hyuk" character. Hyuk meets Jung-woo (Jung Woo-sung's spy character) in a "historic [?] first meeting in Italy." (That question mark is mine; with a descriptor like "historic," Imma be expecting something incredible.)
The character Hyuk appears suddenly while Jung-woo is on a mission in Italy. He will clash repeatedly with Jung-woo over the course of the drama.
Just before boarding the plane to leave the country, Cha said, "I'm about to set off on the long haul in order to present a Korean drama unparalleled in spectacle and fresh stories. Please look forward to it. I'll work hard."
The drama began shooting in June in Korea and headed to Italy in July; filming will occur in Vicenza, Padova, and Dolomites. They'll be there till the end of the month, and then the crew will move to Japan. Athena will air on SBS in the fall.
Via OSEN
RELATED POSTS