The Housemaid gets U.S. release
IFC Films picked up North American distribution rights for The Housemaid, which debuted at Cannes in May and has sold over 2.3 million tickets in Korea since its release.
The erotic thriller by director Im Sang-soo is a remake of the classic 1960 film, and stars Jeon Do-yeon as the titular housemaid who seduces Lee Jung-jae away from his pretty young bride, Seo Woo. Things don't pan out exactly how the maid would like, so she takes her own kind of revenge. I don't know about you, but I didn't need much more than this to seal the deal for me. Sold.
The film's producer and president of Mirovision, Jason Chae, said, "We're extremely happy to find IFC as the North American home for our film. We've always been impressed by IFC's passion for Korean landmark films and this is an honorable deal."
IFC has introduced films such as Secret Sunshine (also starring Jeon Do-yeon),The Chaser, and The Good, The Bad, The Weird to North American audiences in the last few years, and has been championing Korean films to gain a wider audience.
Mirovision is eager to set their sights high on the Oscars and the Golden Globes, with IFC's bid come award season.
The film is a success domestically, and Mirovision also sold the rights to Singapore, Thailand, Hong Kong, Italy, Australia and Greece, and the film will be released in France on September 15.
IFC is planning for a North American premiere at the Toronto International Film Festival, after which the film will spend a few months in the festival circuit, before hitting theaters in the U.S. early next year.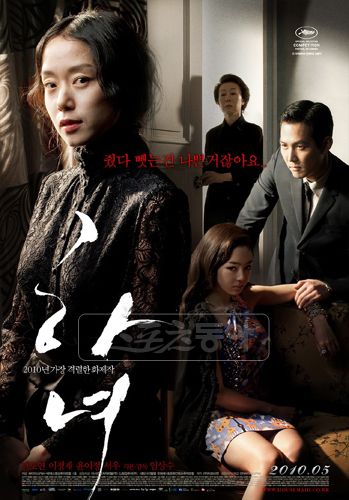 Via DongA, The Hollywood Reporter, Variety
RELATED POSTS
Tags: Jeon Do-yeon, Lee Jung-jae, Seo Woo, Yoon Yeo-jung