Song Joong-ki goes to camp with fan club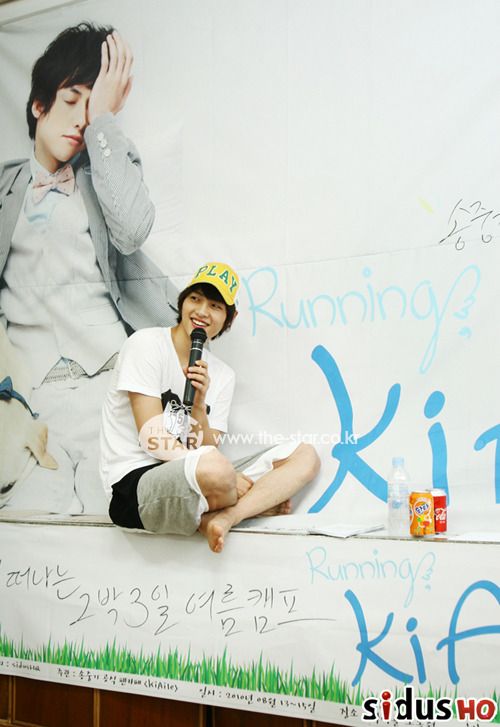 Song Joong-ki took time out of his jam-packed schedule to go on a 2-night, 3-day summer camp with his fan club last weekend. Song attended the camp with 130 members of his fan club, Ki Aile, and the candid pictures are as expected—super cute.
Song's buddy, comedic actor Kim Ki-bang (My Name is Kim Sam-soon, Will it Snow for Christmas?, Birth of the Rich) came to MC the event. It rained the entire weekend, so the camp got dubbed 'Raining Camp,' but it didn't stop anyone from having a great time.
They ran the camp like a variety show, chock full of those indescribably hilarious Korean games that alternately make me squeal and stare agape. It's an ingenious idea, not only because Song's fanbase is probably pretty young, but because it makes him accessible in a way that a formal event couldn't. He played games, quizzes, ran in a mini-olympics, served everyone food, and performed onstage as well. They also had a game where fans performed to see who could make him laugh the hardest. Aw.
He said, "We spent a lot of time preparing for this camp, and I was upset when it rained. But the fans were happy even as the rain started to fall, so I was glad. I'm thankful from the bottom of my heart. It was the best two days and three nights. Whether it's in a drama, a movie, or a variety program, I want to show that I'm trying my very best."
Song is currently filming his upcoming drama, Sungkyunkwan Scandal, as well as appearing as a host on Music Bank, and Lee Jae-suk's Running Man.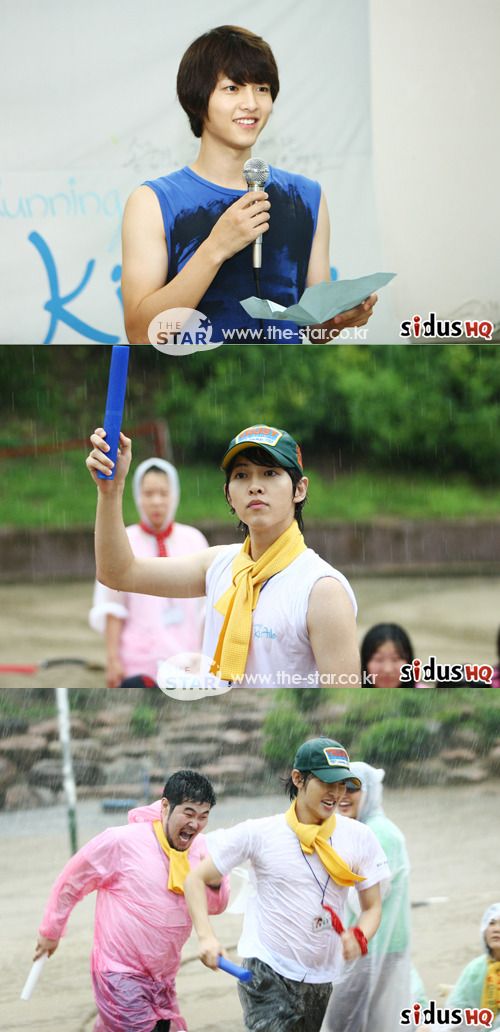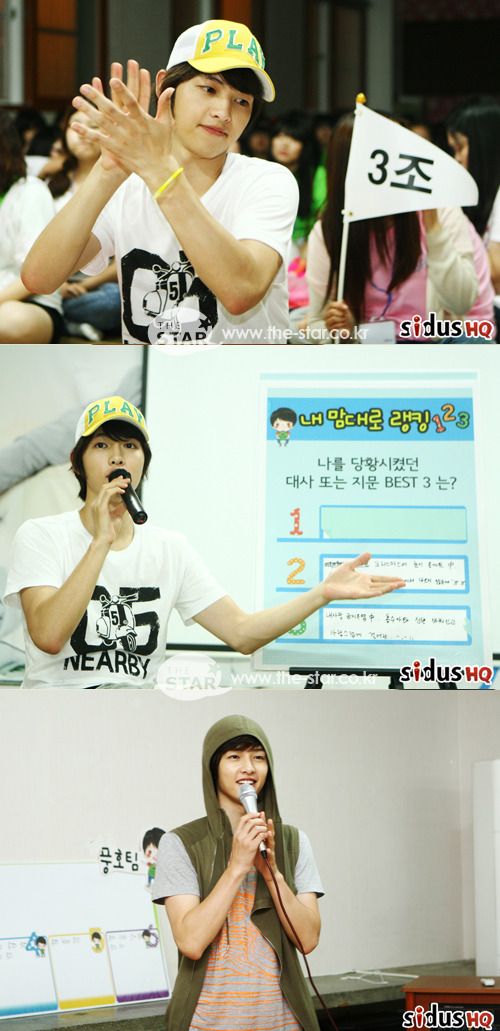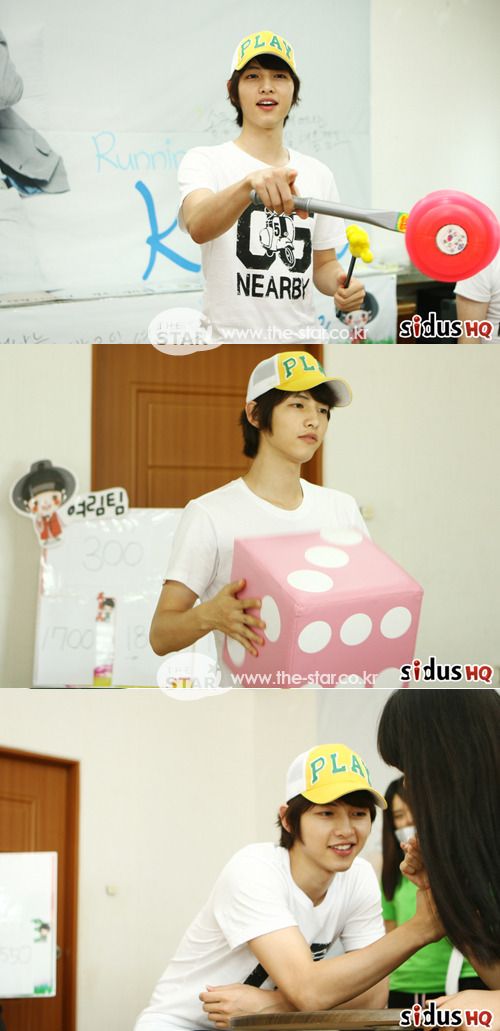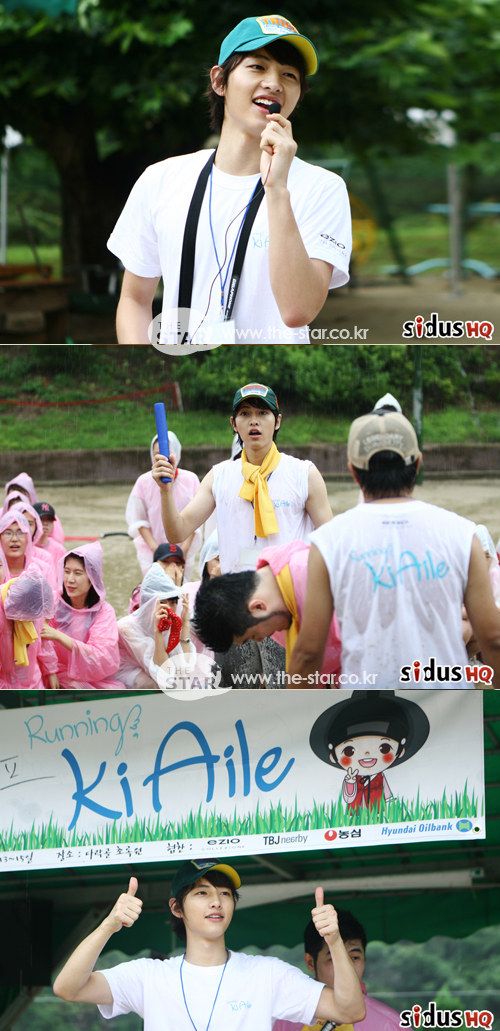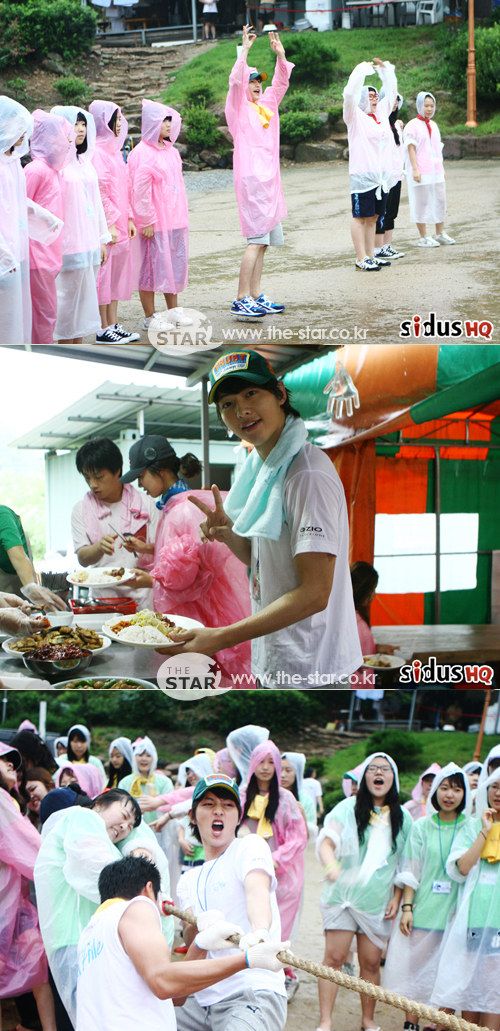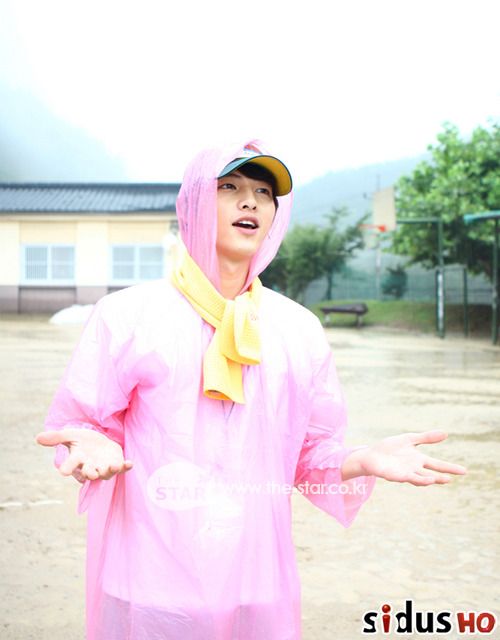 Via Hankyung
RELATED POSTS
Tags: Song Joong-ki