Teaser video and music video for Athena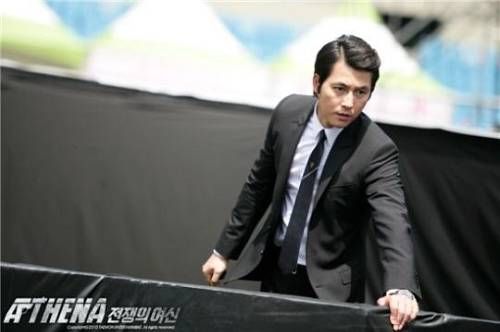 Upcoming spy drama Athena: Goddess of War released a teaser clip of its music video a few days ago, which featured its theme song sung by Park Hyo-shin. The full version has been released, which includes a trailer showcasing action scenes that were shot in Italy.
The romance at the center of the drama is between spy characters Jung-woo (Jung Woo-sung) and Hye-in (Su Ae), as the music video shows. Although I found the romance to be the most boring part of IRIS, I'm hoping that the actors' chemistry adds life to the love angle in Athena.
Based on the trailer and the stills, I get the feeling that Athena isn't going for the exact same tone as IRIS, which could be a good thing. IRIS looked epic but its story strained credulity, and it aimed to be more badass than action-adventure. Athena looks much more James Bond, which could be more fun (read: less "edgy" or serious), if the drama chooses to take it in that direction.
The teaser video is first, which then leads in to the full music video for the theme song, Park Hyo-shin's "널 사랑한다" (I Love You):
Via Asiae
RELATED POSTS
Tags: Athena: Goddess of War, Jung Woo-sung, Su Ae