Better (and funnier) posters for Runaway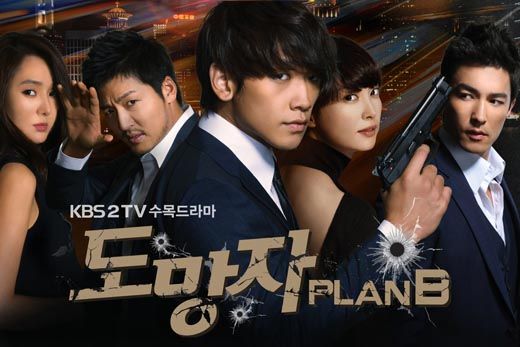 We've been hearing that KBS's new action drama Runaway (Plan B) is supposed to be a romantic comedy, but hadn't seen any indication to that effect. Finally we get a glimpse at the lighter side with these two new posters, and while I still don't know how the wild-treasure-hunt-through-Asia storyline will play out as comedic, I'm not skeptical that it can be done.
I also think this is a welcome angle, because we're going to be getting a lot of action dramas in the near future and they were all starting to blur in my mind. I'm hoping Runaway will establish itself with a fresh, distinct voice and humorous tone.
We're now only a couple weeks from the premiere: Runaway airs on Wednesdays and Thursdays beginning September 29. That means its competition will be in two very different genres: MBC's got the low-key romantic-comedy youth drama Playful Kiss, while SBS will be premiering their long-awaited melo-political-thriller-drama Daemul.
Via BNT News
RELATED POSTS
Tags: Daniel Henney, Lee Jung-jin, Lee Na-young, Rain, Runaway Plan B, Yoon Jin-seo