Choi Siwon tackles high action in the streets of Japan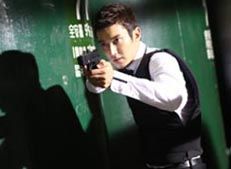 Speaking of Athena, now it's Choi Siwon's turn for some of the attention. He's pictured in these stills on location in Japan, where his appearance attracted quite a bit of bystander interest. No doubt some (most?) of that stems from his idol star status as one of the many pretty boys of Super Junior. And yes, he's lookin' sharp.
In this scene, his spy character is sent to settle a suspicious occurrence in Japan. What ensues is a high-action sequence involving a dangerous chase in the crowded streets, hampered by the throngs of citizens nearby.
Choi plays a rookie spy with the NTS who looks up to the agency's top spy (Jung Woo-sung) as a mentor figure and follows his lead loyally. Athena airs in December.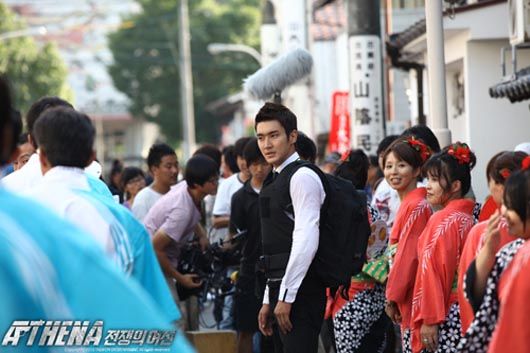 Via Star News
RELATED POSTS
Tags: Athena: Goddess of War, Choi Siwon