Kang Dong-won and Go Soo in Psychic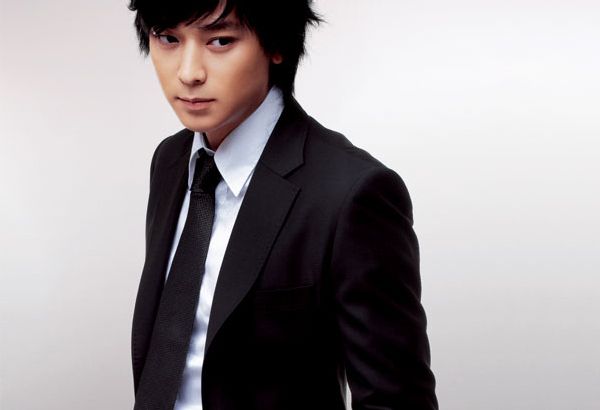 Kang Dong-won and Go Soo just wrapped on the set of Psychic, their latest project with writer-director Kim Min-suk, who co-wrote The Good, The Bad, The Weird. Psychic filmed at break-neck speed for three months, and finished principal photography this week.
Kang Dong-won plays a character with the ability to invade people's psyches with his own. It's described as "using his eyes to move someone's heart," so I'm going with mind-control. He actually regrets his gift, and would rather live a peaceful life, but forces prevent him from living quietly. He meets Go Soo's character, who is the only person he can't control. Complications ensue.
I sort of wish this were a buddy cop movie. But they end up rivals, and the still below doesn't bode well for one of them.
It's described as a thriller-comedy, which is an interesting genre mash-up, and it looks gorgeous. I like the overall concept, especially if at any point it attempts to be an edgier dark comedy.
Psychic is currently in post-production, and plans to hit theaters in November.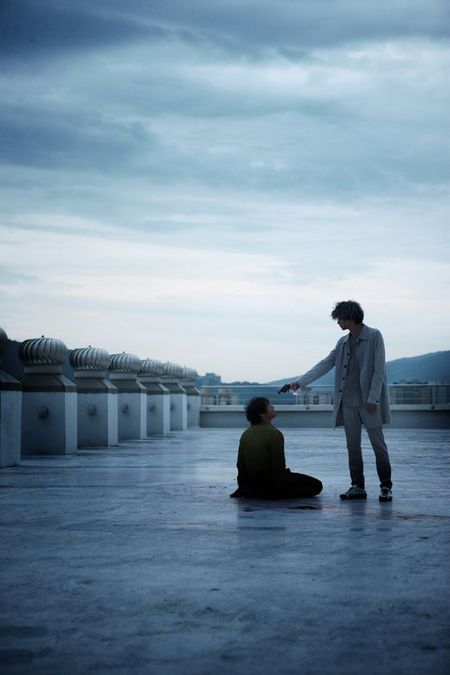 Via TV Report
RELATED POSTS
Tags: Go Soo, Kang Dong-won