Kim Jae-wook's Pygmalion's Love on DVD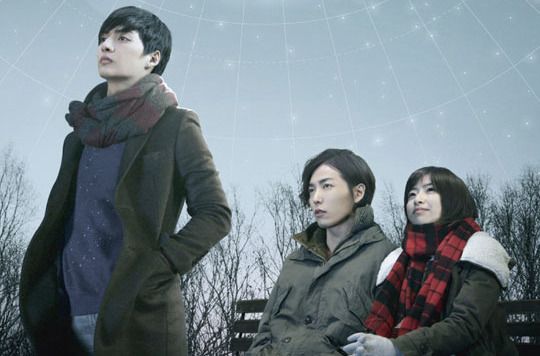 Kim Jae-wook (Coffee Prince, Antique Bakery, Bad Guy, and EEEEE! Mary Stayed Out All Night) and Kim Joon (Boys Over Flowers) headed to Japan earlier this week to promote their web-drama, Pygmalion's Love. The Korean-Japanese co-production aired in the spring on Japanese mobile network BeeTV, and is now preparing for a DVD release.
The 12-episode drama, helmed by PD Kim Yoon-chul (My Name is Kim Sam-soon), is a sad love story of a girl with amnesia (played by Japanese actress Minamisawa Nao), and two friends who love her. Kim Joon plays her original boyfriend, and Kim Jae-wook plays his best friend who has to pretend to be her boyfriend post-amnesia. Why? Who on earth knows? I'm sure it's not the why, but the ensuing confusion, that is the point of the drama.
Pygmalion's Love will be released on DVD on October 8.
Via Mk.co.kr
RELATED POSTS
Tags: Kim Jae-wook, Kim Joon