Runaway: On the run for four more episodes?
Looks like Runaway: Plan B is gearing up for a possible extension, upping the episode count from 20, to 24. It's somewhat surprising that KBS wants to extend, given that the ratings aren't exactly where they'd like, for such a star-studded cast and big-budget production.
But the middling ratings (hovering around 12.2% this week, TNS) aren't the only factor in greenlighting the extension. For one, the drama has a loyal and vocal fanbase (Rain fans are no joke) and it's being praised for the overall story and look, described as "fresh." I don't think that the look is all that new, but I do enjoy the tone of it, now that we're actually in the thick of Ji-woo's emotional journey. (Whereas the first few episodes just focused on the slick, thereby losing a good chunk of the audience, methinks.)
Another factor in pushing for the extension is KBS' next drama on the Wednesday-Thursday slate: Choi Su-jong's President, which they understandably don't want to premiere against Daemul's strong first-place showing, with such a similar premise to boot. It seems smart to extend Runaway through to the end of Daemul's run, giving President a chance to scoop up Daemul's audience.
Storywise, I don't mind the extension because Runaway is finally getting good. It was mildly amusing before, but now that Ji-woo and Jin-yi are working together, the chemistry and goofy antics are adorable (see below). It's become less run-run-run, and more character-centric, so I'm much more invested in the main storyline, and each episode's table-turning twist.
The production crew and cast are in talks to weigh the decision, and Runaway Episode 17 airs Wednesday, November 24.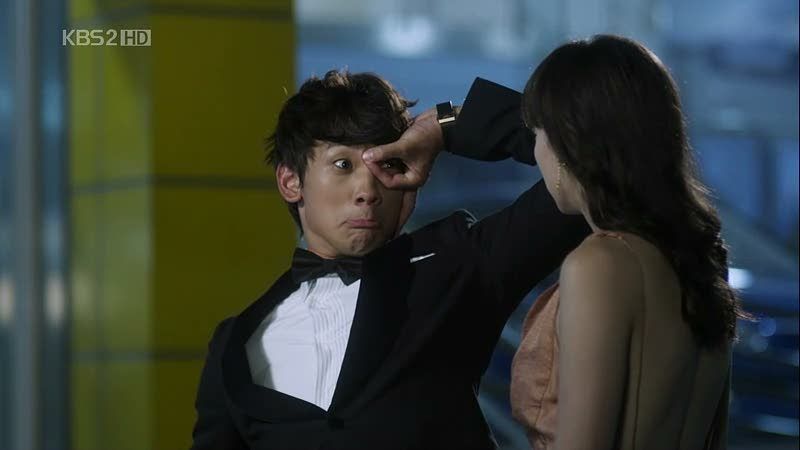 Via Hankook Ilbo
RELATED POSTS
Tags: drama ratings, Runaway Plan B