Athena bursts onto scene with 22.8% premiere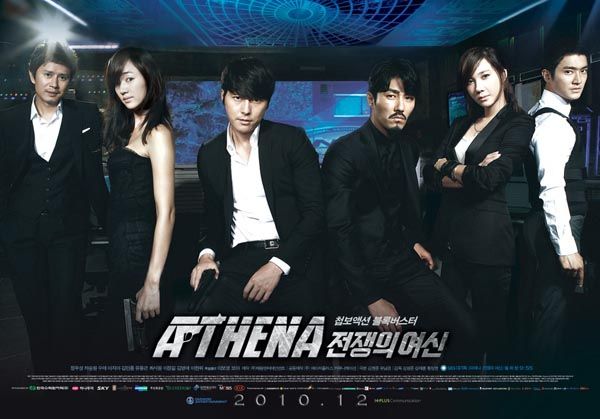 SBS's new spy drama Athena: Goddess of War is off to a fantastic start, bringing in an impressive 22.8% rating from the first episode. That's comparable to IRIS's first numbers (24.5%), and sets itself up for a nice run.
(To be sure, initial first numbers are not a guarantee of continued success; Runaway Plan B is one such example where the premiere was a hit — 20.7% — but the series slid gradually with every episode until it settled around 10%-11%. However, most dramas that start strong tend to finish even stronger. Refer to Dong Yi, Daemul, Baker King Kim Tak-gu, and Giant for a few recent examples.)
Meanwhile, MBC's Queen of Reversals recorded a 14.5%, which is an improvement but not quite high enough to meet the 17% prerequisite stated by MBC to merit an extension. Looks like tomorrow's ratings battle will be the deciding factor.
Over on KBS, Mary Stayed Out All Night aired two episodes on Monday (to make up for losing one airing due to a pre-emption), and brought in a 6.1% for its 10th episode (which aired against the other two shows) and an 8.4% for its 11th (which aired afterward, its numbers rising after the competition had wrapped for the night).
Note: Athena recaps are in the works, though not by me. Stay tuned!
Via HeraldM
RELATED POSTS