Coffee Prince novelist and scriptwriter Lee Jung-ah (also known as Lee Sun-mi) has contracted with production company Chorokbaem Media, the company behind hit series Chuno, Jumong, and High Kick, for whom she will be writing a new drama project.
According to a Chorokbaem representative, they're aiming for Lee Jung-ah's new drama to come out sometime next year. Her contract won't be limited to trendy dramas, but "sets the groundwork to showcase a diverse drama lineup."
I'm taking note of this because Lee Jung-ah is a writer who is relatively famous even though she hasn't had a ton of drama-writing experience. She had a prolific career as the author of dozens of novels prior to hitting it big with Coffee Prince, but that one project was enough of a success to garner her a lot of attention.
It doesn't hurt that at the same time that Coffee Prince was airing in the summer of 2007, another drama series adapted from another of her novels was airing (Capital Scandal, though she wasn't the scriptwriter for that drama). She is also listed as one writer for the less successful 2009 drama Triple, although I believe her co-writer receives more credit for that drama.
While Coffee Prince's incredible success must really be credited to its skilled director, diverse indie-pop musical selections, and its appealing cast, I did read the original novel and enjoyed its light, funny story. (If you missed it, I did write novel summaries here, back in the day when I was crazy enough to tackle such a time-consuming task.) It was fluffy chick lit, so no, she's not a literary writer, but she created amusing scenarios and enjoyable characters.
Also on Chorokbaem's slate for upcoming projects: the drama version of Kang Dong-won's action-adventure film Jeon Woo Chi, planned for a 2011 broadcast, as well as a High Kick 3. I'm iffy on the High Kick project (though it'll probably be popular and successful), but Jeon Woo Chi? OH YEAH. I hope a drama version can live up to the fun, funny energy of the movie. Even if they won't have Kang Dong-won.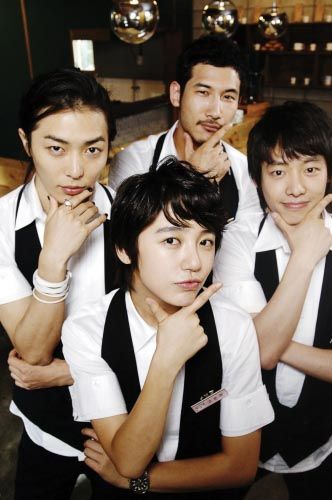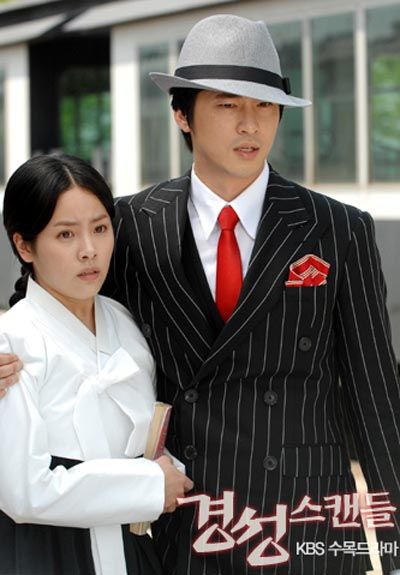 Two Lee Jung-ah projects: Coffee Prince, Capital Scandal
Via Yonhap News
RELATED POSTS
scriptwriters