Song Joong-ki bikes through Australia
Any excuse to post cute photos of Song Joong-ki: Here he is in Australia, ready to undertake a bicycling tour around Sydney, which will be shown in two parts via ELLE atTV, an offshoot of the fashion mag.
Song filmed these spots in mid-December; the program shows him at the Circular Quay, The Rocks, Newtown, and Sydney University.
Song has been busy with a string of projects in recent years that have left him unable to travel much — he's acted in dramas Sungkyunkwan Scandal, OB-GYN, Will It Snow For Christmas and Triple, in addition to being the MC of Music Bank — and he said, "I've had two chances to travel to Australia but ended up not making the trip, so coming here with Elle AtTV makes this an exciting place to visit. Traveling around Australia on bike, it doesn't feel like a foreign country but gives me a friendly neighborhood vibe, and I'm pleased that it's given me the chance to recharge."
The first segment, titled Star Velo: 27 & Bike in Sydney, will be shown on January 2. (The 27 refers to his age, by Korean counting.) The second part airs the week after, on January 9.
Cute cute cute.
Here are the three video teasers: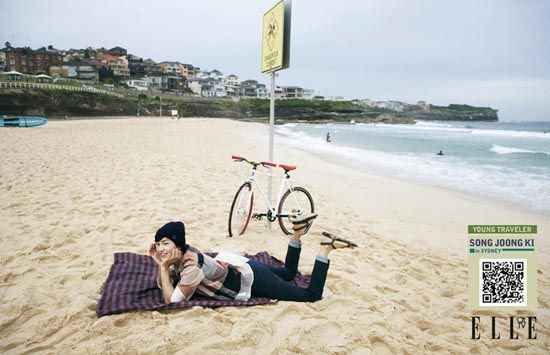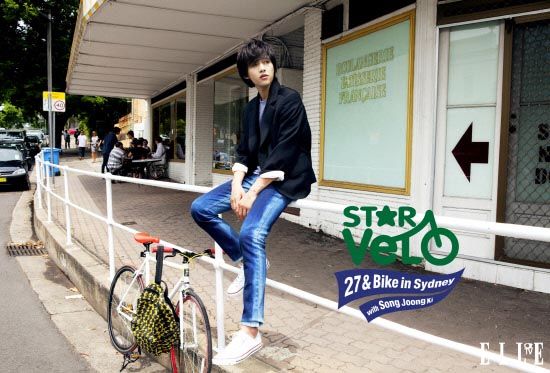 Via Star News
RELATED POSTS
Tags: Song Joong-ki