Kim Bum and Park Min-young for Vogue Girl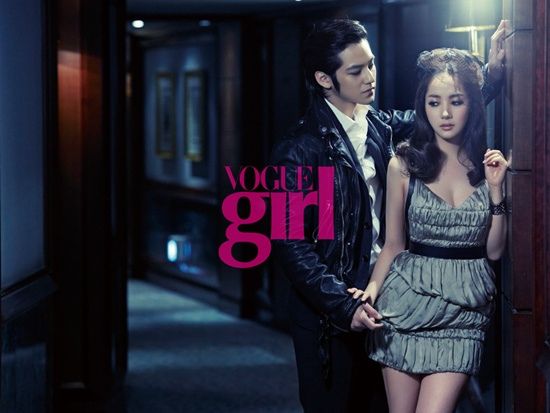 Kim Bum (The Woman Who Still Wants to Marry), Park Min-young (Sungkyunkwan Scandal), and Sung Yuri (Noona, Swallow the Sun) pose for a spread in Vogue Girl entitled "Wedding Party." Hm. Dunno what kind of macabre Addams' Family sort of wedding they were invited to, but I half expect that the food on the table is poisoned.
I like the look of the shoot: moody, intriguing, crackling with strange narrative potential. I can't say it actually picks a single vibe, as "vampire wedding" works just as well as "murder mystery dinner theater." But I love how everyone looks.
The shoot also features Lee Chung-ah and Yoo Yeon-suk (both from Pumpkin Flower Love), Lee Kwang-soo (Dong Yi, Running Man), Song Min-jung (Horror School 5), and Ji Il-joo (Glove, Ja Myung Go). The spread will be featured in February's issue of Vogue Girl.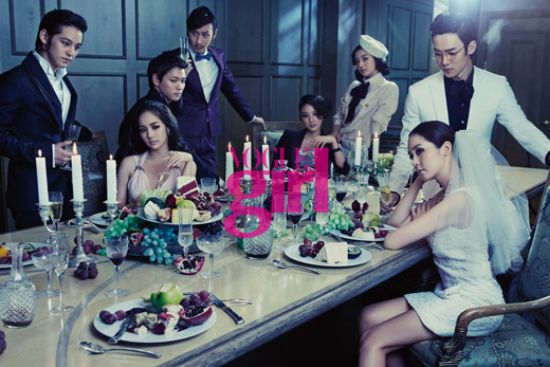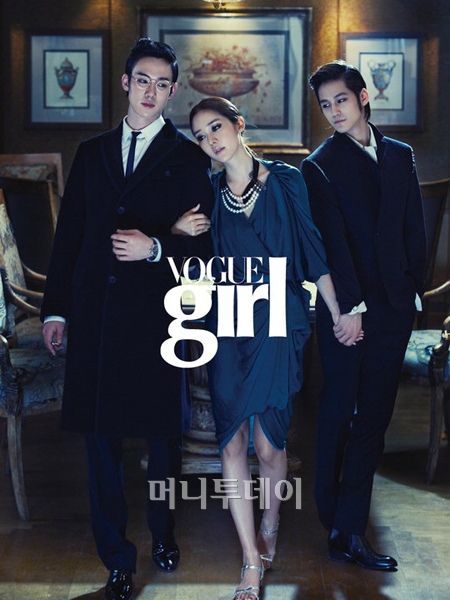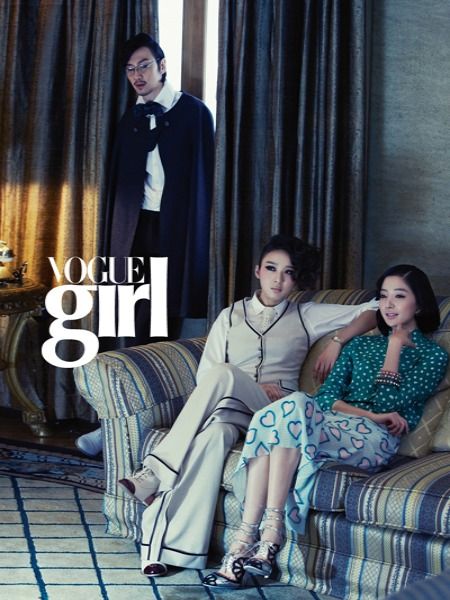 Via Osen
RELATED POSTS
Tags: Kim Bum, Park Min-young, photo shoots, Sung Yuri