Here are some new photos of upcoming weekend drama All That Glitters, starring Kim Hyun-joo as a careerwoman and workaholic. Despite her wealthy family background — the family owns a publishing company — she's determined to make it on her own. (Although, is it really making it on your own if your work is in publishing?)
Kim Hyun-joo plays a woman who's life is completely upturned in one moment, after living her whole life as a privileged chaebol daughter.
Actress Lee Yu-ri (I Love You Don't Cry, Mom's Dead Upset) takes the role of a woman who grows up in a poor family through a "trick of fate." Thanks to the dissipated life of her immature scoundrel dad, she's had to work hard alongside her long-suffering mother to help support the family. However, she discovers that she was actually the daughter to a rich family and decides to recover the life she should have had. (Groan… more birth secrets?)
Hm… this sounds familiar… Yo MBC, are you running out of ideas? Did you think one prince-and-the-pauper story wasn't enough, and needed the girl version to counter the boys' story? (Despite the similarity, I hope the dramas are actually quite different — The Duo looks like a serious fusion sageuk, while this one is directed by the guy who gave us the fresh, lively comedies Soulmate and Hello Franceska.)
In any case, Kim wears the fashions of an upscale chaebol daughter, as you can see in these stills. Below her stills are those of Lee Yu-ri, who sheds her nice-girl image for this role, which is her first villainous turn in nine years, since 2002′s Loving You.
All That Glitters premieres in mid-February, following MBC's current drama Gloria.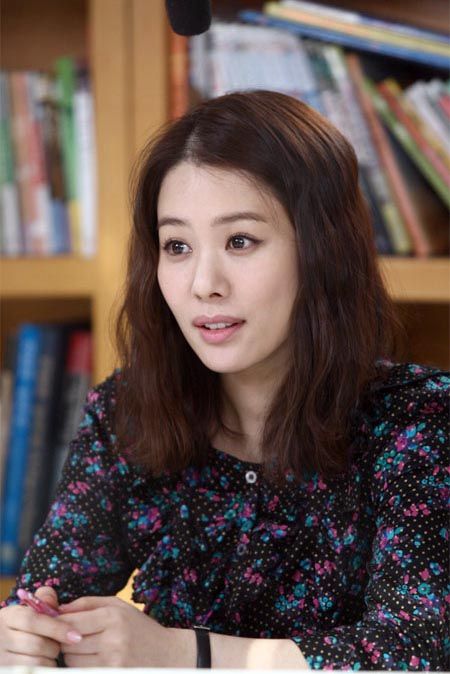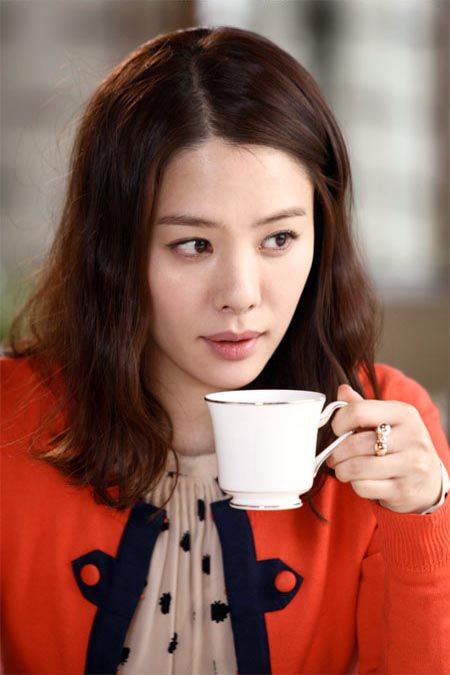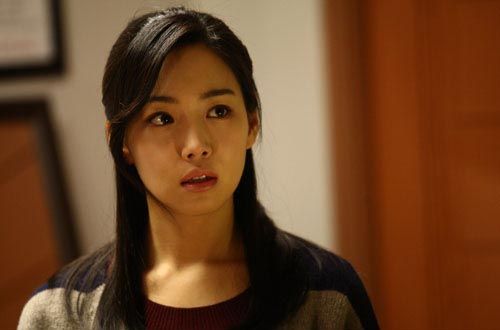 Below, we have actor Gil Yong-woo playing the aforementioned reckless father. Once gainfully employed at a bank, he lost his job after the IMF crisis and sank into gambling and other unsavory habits.
In this scene, he's caught by his loan sharks, having fallen behind on his payments. The thugs carry out an unusual punishment by stripping him and then shaving off his eyebrows (which were actually shaved from the actor's face, lol).
Apparently unhappy with that look, he takes a pencil to correct the problem. Ha.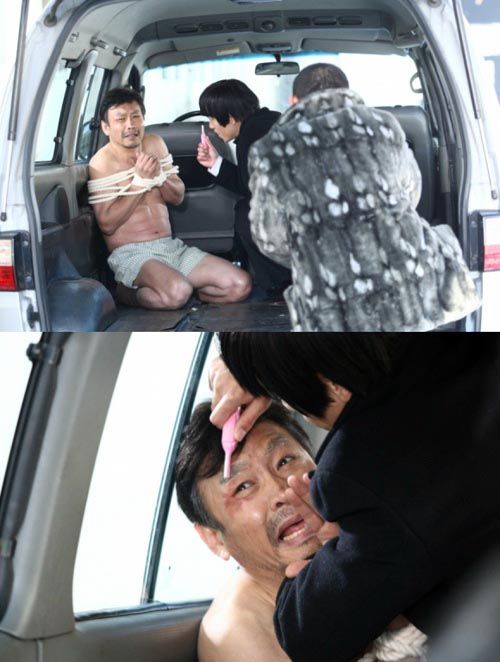 Via Segye, Seoul.co.kr
RELATED POSTS
All That Glitters
,
Kim Hyun-joo