Badass spy Kim Seung-woo (IRIS, Athena) is turning into a badass dad for his new movie, I Am Dad, starring the little girl from Won Bin's Ajusshi (The Man From Nowhere). That casting, along with the basic premise, is eliciting comparisons that call this a second Ajusshi in the making. Since Ajusshi performed quite well, that'll be something to aspire to, no doubt.
I Am Dad also has elements of Hollywood film Taken, as Kim Seung-woo plays a man out to save his beloved daughter, no matter the cost. In so doing, he embraces his dark side to commit villainous deeds, all in the name of fatherly love. Lucky Kim Sae-ron! First she gets to be rescued by her hot oppa/ajusshi Won Bin (and go to all those fancy awards shows hand-in-hand with him), and now she gets Kim Seung-woo as her hot appa/ajusshi? The girl's living the dream, I tell ya.
Kim, who's married to actress Kim Nam-joo, is a father of two in real life, and this will be his first time playing a villainous character. Although, since he's the hero, I suppose it's more that he's playing a dark protagonist, rather than an outright baddie. And given how smoldering Kim can be when he's playing a good guy, I'm anticipating he'll burn up the screen playing an angry, avenging father figure.
The movie also stars Sohn Byung-ho (Yacha, 49 Days), who plays a man who loses everything because of Kim Seung-woo, and sets out to get his revenge. Also cast are Choi Jung-yoon (Smile, You) and Im Ha-ryong (Good Morning, President).
I Am Dad is set for an April 14 release.
(Below is Kim Sae-ron with Won Bin in Ajusshi. Sigh. Jealous.)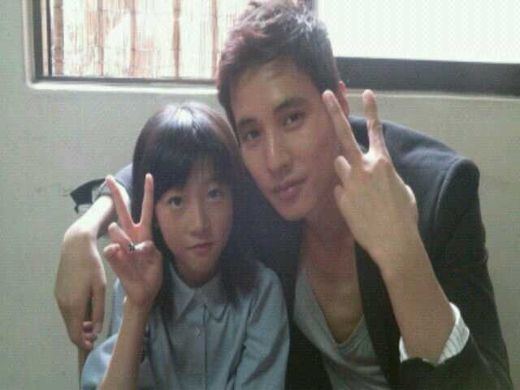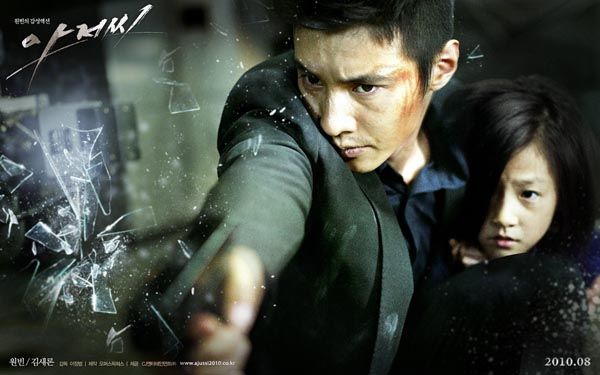 Via Asiae
RELATED POSTS
Kim Sae-ron
,
Kim Seung-woo