Yoon Eun-hye officially says goodbye to Love Song
"It's painful for us all."
That's what Yoon Eun-hye has to say about the fizzling of her drama project Love Song, which she has officially walked from. It's not particularly surprising news, given that lead actor Park Yong-ha (Story of a Man, On Air) died shortly after accepting the role last year, leaving the production scrambling to find a replacement.
But it's too bad nonetheless, as the drama had garnered strong initial interest. Aside from its top star lineup, it had the name recognition from being an adaptation of the famous Hong Kong film Comrades: Almost a Love Story (aka Tian Mi Mi), which starred Leon Lai and Maggie Cheung. There was even interest from Warner Bros. regarding buying the k-drama's broadcast rights, as well as lots of pan-Asian attention toward the project.
After months of trying to secure a new actor and plans for continuing the project, however, production house Verdi Media has made the decision to pull the plug, and has erased all Love Song-related information from its official website. A source with the company confirmed the news, and stated the Verdi is preparing a new drama instead.
To her credit, Yoon Eun-hye stuck with the project for the past nine months (she's rather known for her loyalty to her projects), but finally called it quits. She said, "Everyone feels pained over it. As an actor, though, I felt I couldn't wait forever."
Yoon also hinted that she'll be choosing her next drama project soon, stating that she's been looking at many synopses and is preparing for her television comeback. "I think I'll be able to greet you all [in a drama] in May or June."
We can hope. Frankly, I'm okay with Love Song being cancelled, since there would always have been that pall hanging over it after Park Yong-ha's death. And while I normally don't have a problem watching projects with deceased actors (I like to separate the drama from reality, as a rule, and can watch something like Last Scandal without fixating on the sad life of Choi Jin-shil), this is a project that would have been inextricably tied to that horrible news from the very beginning and throughout its every turn, and I still feel way too sad about Park's passing to be eager to watch it.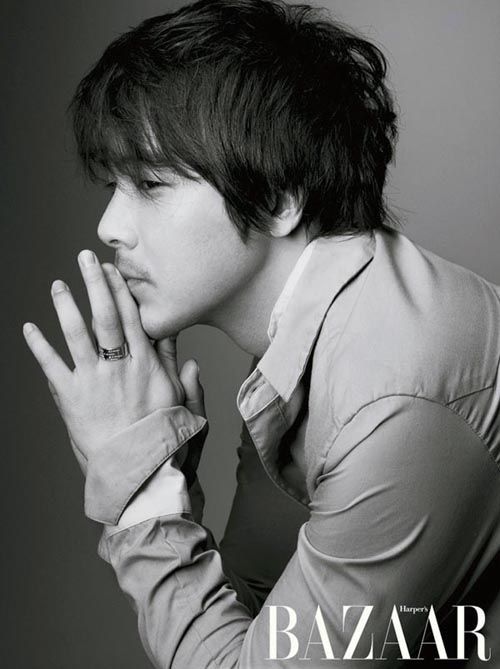 Via Star News, Sports Seoul
RELATED POSTS
Tags: Park Yong-ha, Yoon Eun-hye