Park Shi-hoo cast as Moon Chae-won's Romeo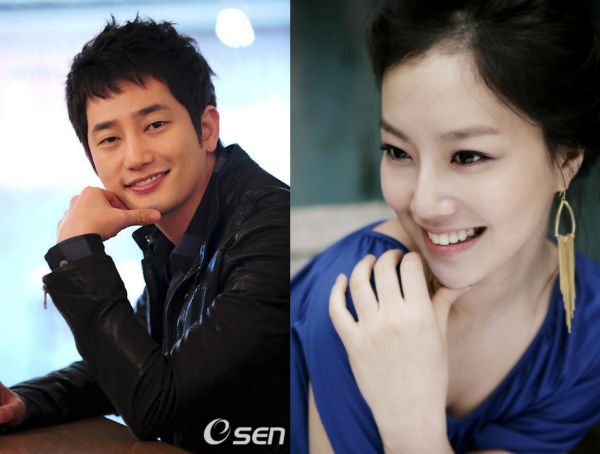 Well, now I HAVE TO watch this drama! Curses! Will the stream of good dramas never end? Park Shi-hoo (Queen of Reversals, Prosecutor Princess) has just been cast to be the Romeo to Moon Chae-won's (It's Okay Daddy's Girl, Brilliant Legacy) Juliet, in upcoming Joseon-era fusion-Romeo-and-Juliet-sageuk, The Princess's Man.
Well, if there ever was a man fit for a princess, Park Shi-hoo is IT. Did I mention how much I love that title, by the way? It's perfectly descriptive, and yet cheekily reverses gender roles… it's my cuppa tea, that title. And now with the addition of cutie patootie Park Shi-hoo, I'm all about this tragic love affair, tears and historical jargon be damned.
The fusion sageuk stars Moon Chae-won as headstrong and forward-thinking Princess Se-ryung, daughter to Grand Prince Su-yang, who is determined to be King. She falls in love with the son of his mortal enemy, and their romance gets caught in the crossfire of her father's quest for the throne. It sounds as epic as epic can be, which if done right, might be sweeping, romantic, and the good kind of melancholy.
PD Kim Jung-min (Loving You a Thousand Times) and head writer Jo Jung-ju (Partner) will be at the helm.
I adore Moon Chae-won to pieces, because she's got that instantly likeable, approachable persona, and she can carry melodrama quite well. I think the pairing might be amazing, which is exciting for both leads because they're in that category for me of actors who have it in them to be higher up in the ranks, but have yet to fully break out. They're both on the cusp, and need leading roles in a mega-hit, and it's possible that with the Romeo and Juliet in the Joseon-era premise, this might be the ticket.
The Princess's Man premieres on KBS in July, following Romance Town on Wednesdays and Thursdays.
Via Osen
RELATED POSTS