Lie To Me: Episode 16 Open Thread (Final)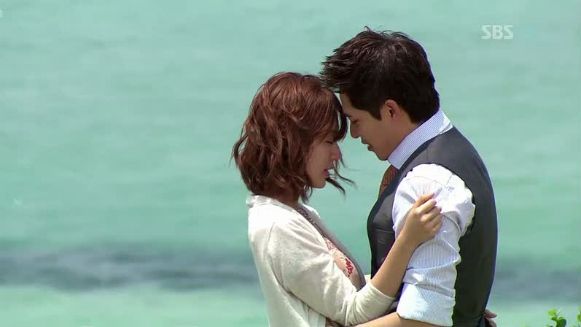 FINAL EPISODE WEECAP
Ki-joon asks why she's turning down his proposal. Yes, WHY? Ah-jung says that she loves him, but feels scared, like she's lost something… but she doesn't know what. Is it freedom? The chance to snog a bunch of men? The right to dance around your room naked?
He promises to wait. She goes to Jeju on a work trip and he sends her off with a watch and a kiss.
She spends a month working and 'finding herself,' which mostly consists of writing in a journal about Ki-joon. I'd be more inclined to be with you on this type of journey if you, say, had a different career path you wanted to take, or whatever. But we just spent entire stretches of drama time fighting for your civil service job that Defines You As A Person, so I dunno what we're doing now.
So-ran finds out she's pregnant, only to come home to find that Jae-bum's run out on her. So she comes down to Jeju where the main cast has assembled, and reunites with her wayward hubby. The foursome go on a double date at Ki-joon's request, in an attempt to make Ah-jung wish she were married too. That might've worked with Episode 1 Ah-jung, but she no longer lives here.
Ki-joon has to make up a thousand excuses to get invited into her apartment that night, and finally has to drag her in there. Sadly, it's a bunch of false starts. Who killed the Libido Fairy up in here?
Dad calls to say that he's getting married. (What? I thought you did that last episode.) Ki-joon gets deflated at the thought that Dad is getting married before he does. But Ah-jung just keeps pushing him away and away and away…
Ki-joon eventually gives her the engagement necklace and heads back to Seoul. He asks her to come up to have lunch with his aunt, and says that if she shows up wearing that necklace, he'll take it as a sign that she wants to marry him. Basically, it's an ultimatum. She frets over the decision, trying to prepare him for the fact that she might not show up.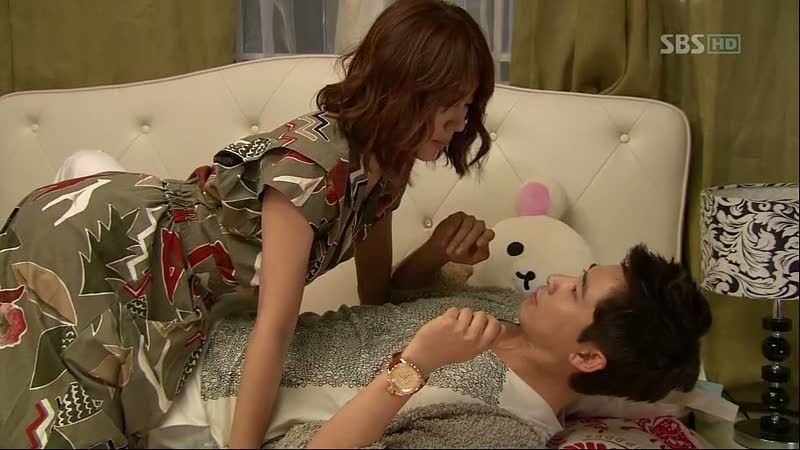 Sure enough, come the day of the lunch, she gets swamped with a work emergency — an artifact goes missing in the museum. She finally calls Ki-joon with a curt apology that she can't make it and his aunt fumes at being stood up. Ah-jung runs around in a panic until she discovers the artifact in question, not lost but just misplaced.
She cries, "I've found it! I've found it!" The curator finds her weeping and asks, "Is there something other than this that you lost, and were looking for?"
*THUNK*
Wow, that metaphor could sink a battleship. Show, don't stretch yourself beyond your means. It hurts us more than it hurts you.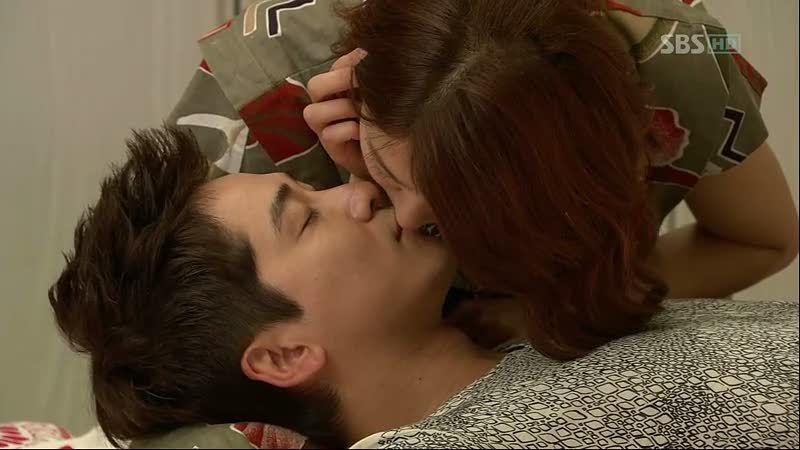 Ki-joon comes down to Jeju for a short trip and asks to see her to hear an explanation. She writes him a letter and takes the necklace out. She puts the letter in the box and this is what she hands him at the airport, saying, "This is my answer." Um… you don't think he'll mistake that as a big fat NO and just toss the box aside?
Which is exactly what he does, of course. Until trusty Park Hoon finds it the next day and he finally reads it. Ah-jung apologizes for not being there that day, but tells him that she's finally found what she'd lost — her heart. And she's prepared to run to him now.
He flies down to Jeju the second after he reads it. But the box of stuff he's sent to her arrives first — ducks, tomato juice, cola — memories of their better moments (and the drama's, sadly). They run to each other on the beach and profess their love, and in voiceover Ah-jung tells So-ran that they're getting married soon, and this time for realsies.
Ah-jung: Love came and found us like a lie. And that lie became love.
Ki-joon: And we learned that in a lie, there is sometimes sincerity which is hotter than truth.
HAHAHA. Well, I learned that in a drama, there are sometimes entire final episodes filled with invented conflict in order to turn a NO into a YES.
Cheers.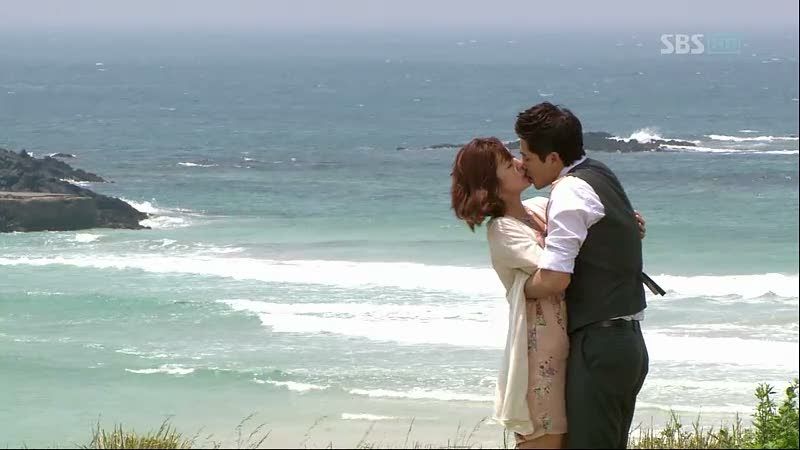 RELATED POSTS
Tags: featured, Kang Ji-hwan, Lie To Me, Yoon Eun-hye