Stills from Poseidon's beach shoot
Ah, so now we see what Choi Siwon was doing when he made that beachside tweet from the shoot of his drama Poseidon. Ogling bikini-clad ladies, of course. Hey, if you're shooting an entire show on the beach/off the shore, there oughtta be perks, right?
Then again, if we're talking scantily clad actors on the beach, surely Siwon himself tops the list of ab-baring expectations, no? I recall that in the early episodes of Oh My Lady, there was an unspoken rule that he had to show his choco abs in just about every episode. Then the drama got serious and stopped doing that, just as it got less fun. (Coincidence? You be the judge.)
Siwon's character is a hotshot with his unit, until he gets caught up in a problematic case, which puts the tarnish on his formerly sparkling career. He's demoted to investigate an unsolved case as part of the special forces team Poseidon, where he'll work with Lee Sung-jae and Lee Shi-young.
These stills come from the drama's August 15 shoot at Naksan on the eastern coast (which is the same day Siwon tweeted the candid shot of him with co-star Park Sung-kwang). The three officers pictured are Siwon, playing Sun-woo; Park Sung-kwang playing Sun-woo's hoobae (junior officer) Dae-sung despite being his hyung in real life; and Lee Sang-hoon as friend and hyung Won-tak. There's something vaguely Miami Vice-eque about these shots, which totally doesn't have to be a bad thing. You've got a coastline, a disgruntled and demoted ace, a cold case, and flowery board shorts. All the makings of a wonderful type of cheese.
Poseidon premieres September 19.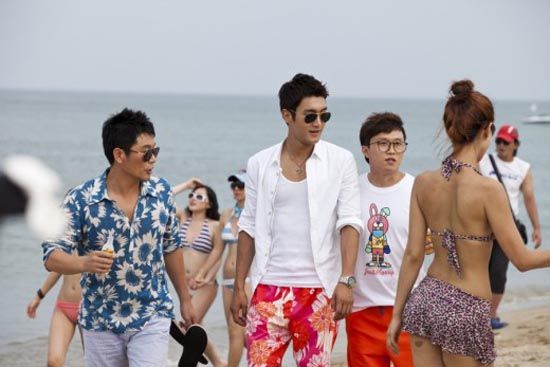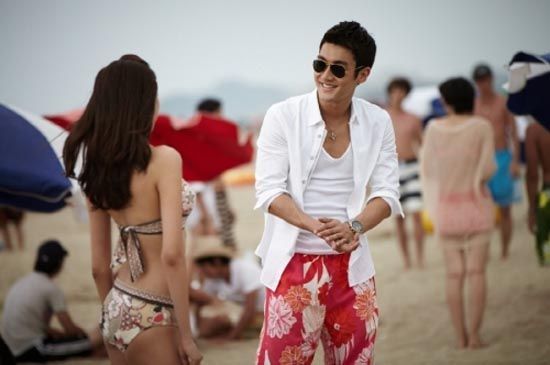 Via Mk.co.kr
RELATED POSTS
Tags: Choi Siwon, Poseidon