Lee Na-young's 20th-century looks in Allure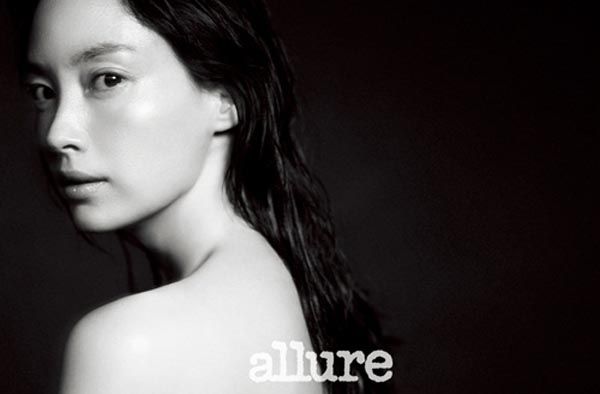 Lee Na-young (Runaway Plan B) is featured in a shoot for Allure magazine's November issue, which has released a few teaser stills from her "100 Years of Beauty" spread.
That means each image adopts a look representing a particular decade from 1910 through 2000. Like 1950s "French chic," which is probably the second image, and a contemporary "eco" look (as in eco-friendly, which I guess might be the image above). So…which decade is the one where we all got abducted by aliens, dressed in loud patterns, and cloned?
The issue of Allure hits stands next month.
Meanwhile, Lee's got one movie project on the docket, the cop-thriller movie Howling. The premise sounds iffy (detectives use a wolf-dog bred to track down murders), but it co-stars Song Kang-ho and is directed by Yoo Ha, who did A Dirty Carnival and Frozen Flower. The film is done shooting and was intending to release this year, but I wouldn't be surprised if that doesn't happen; Lee is reportedly looking for her next project.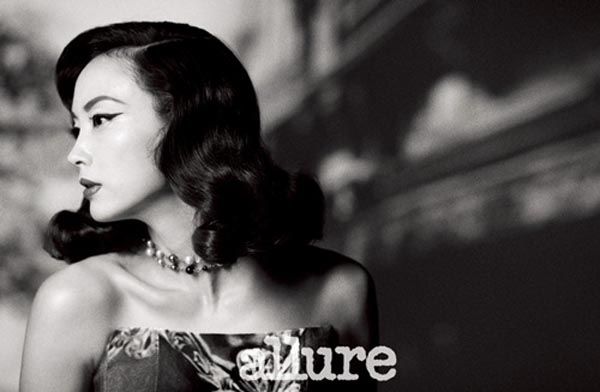 Via Star News
RELATED POSTS
Tags: Lee Na-young