Stills from Uhm Tae-woong and Han Ga-in's new film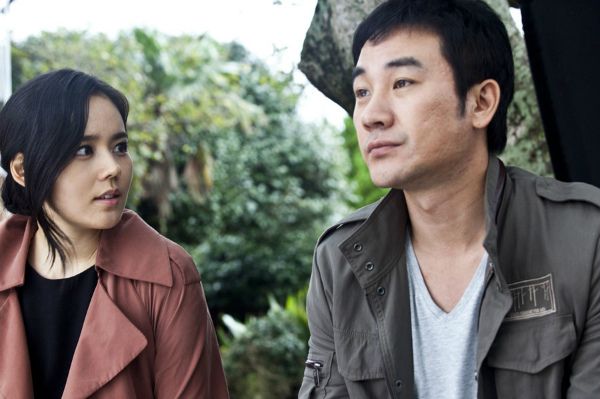 Here's a first look at Han Ga-in and Uhm Tae-woong in their new romantic melo film, Introduction to Architecture, along with their younger counterparts, played by Suzy (Dream High) and Lee Jae-hoon (The Front Line). They actually did a pretty great job in casting for resemblance in the younger actors, to make the connection immediate, and not the usual case of oh, is that who he's supposed to be?
The film is about an architect, played by Uhm Tae-woong, whose first love shows up one day to ask him to build her a house. She asks for her old house to be rebuilt — the one from her childhood, and the stills come from a scene where they go to Jeju Island to see the original house, and then memories of their youth come flooding back. The title comes from their first meeting as college students, in an Introduction to Architecture class, where the hero had promised to build the heroine a house one day. Aw, how cute.
If Suzy and Lee Jae-hoon can deliver on the flashback sequences (of which I'm assuming there are many, based on the story), it might be a sweet throwback kind of love story, like Winter Sonata minus all the amnesia-fauxcest-terminal-illness. At least I certainly hope so. Yeesh. I'm pretty sure if memory serves, there was an architect's story buried under that other stuff, somewhere deep down.
Directing is PD Lee Yong-ju (Memories of Murder, Possessed). Introduction to Architecture is almost halfway through principal photography and plans to release early next year.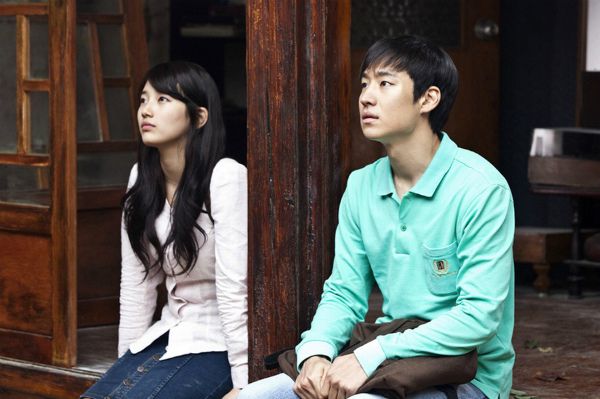 Via TV Report
RELATED POSTS
Tags: Han Ga-in, Suzy, Uhm Tae-woong