Dramabeans 5-Year Anniversary Giveaway #2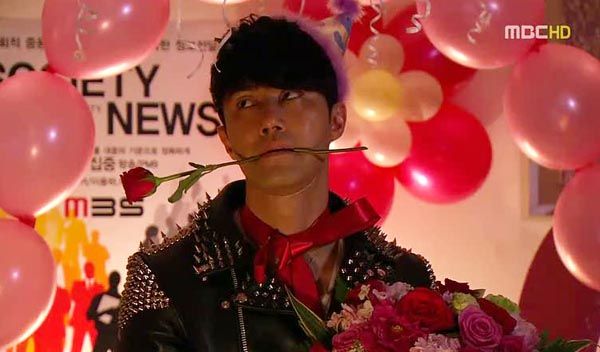 girlfriday: And the birthday bash continues!
javabeans: As promised, we're kicking off a new round of prizes, so if you didn't win this time, you've got a brand new chance to try. Just please don't break our site.
girlfriday: Yeah, who knew free stuff would bring this many people out of the woodwork?
javabeans: I know everyone likes free gifts, but it was surprising to see how much delurking resulted. Hello, lurkers! Say more stuff!
girlfriday: It's a good thing we're only doing this for one month, because if the prizes get bigger and bigger each time, we'd be giving away cars and spaceships, and before we know it, we'd have to close up shop.
javabeans: Wait, you'll give them ideas! To clarify: We are NOT giving away cars. Or spaceships. Those are exclusively for personal use.
girlfriday: Spaceships are a pain to get licensed for anyway. Thanks to everyone for your birthday wishes and anniversary cheer! Without further ado, drumroll please…
Congratulations to the winners of our Dramabeans 5-Year Anniversary Giveaway #1! The lucky three are:
Musinglaiying, winner of a You're Beautiful Director's Cut DVD set,
bubbletea, winner of one $25 gift certificate to Yesasia,
and soserious, winner of the other $25 gift certificate to Yesasia.
Winners, keep your eyes peeled for emails from us! Thanks to everyone who entered, and shared hilarious stories of their first love affair with K-dramas.
Giveaway #2
Question: What new thing have you done in the name of K-drama? Has becoming a K-drama watcher made you start eating kimchi, travel to Korea, or switch to soju as your drink of choice? Tell us about some way in which watching dramas has changed your everyday life. (*Don't forget to use a valid email address, and this time please indicate at the bottom of your comment if you are NOT a resident of US/Canada.)
Prizes:
$100 gift certificate to Yesasia.com
1-year premium membership at DramaFever (US/Canada residents only)
1-year premium drama membership at CrunchyRoll

DramaFever offers free legally-licensed dramas and movies with high-quality English subtitles. With a premium membership you can watch unlimited, commercial-free, and enjoy extra content as well as unlimited mobile device access and high-definition. Check out recently added titles here.

CrunchyRoll offers free legally-licensed Korean/Japanese/Chinese dramas and anime with English subtitles. A premium membership lets you watch unlimited commercial-free episodes in high-definition, and gives you early access to all-new episodes. Check out the selection here.
Winners announced: Sunday, January 15, at 8pm, Pacific Standard Time*

*Or, 10pm in Mexico City, 11pm in NYC, 1am in Buenos Aires, 4am in London, 5am in Paris, noon in Singapore and Manila, 1pm in Seoul and Tokyo, or 3pm in Sydney and Vladivostok. Okay, you get the point. (You can refer to this handy Time and Date converter to find out what this is in your time zone.)
RELATED POSTS