It's a February wedding for Go Soo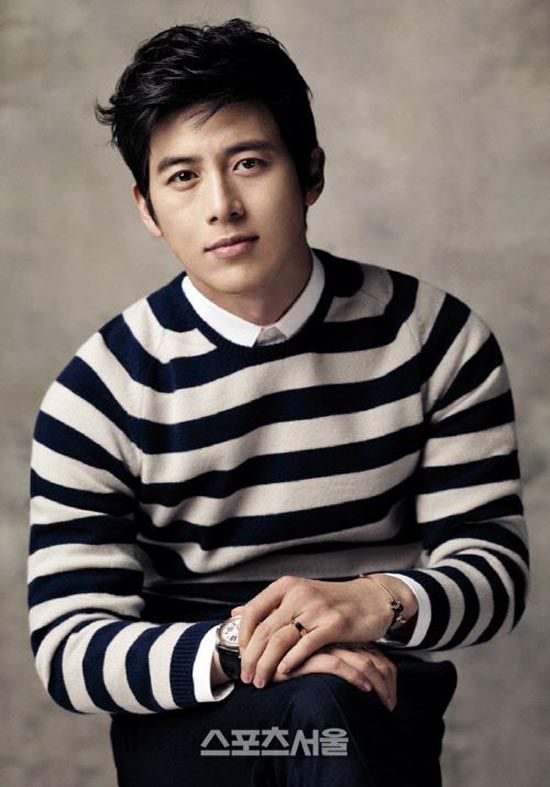 Well, there goes one more fantasy, dashed: Go Soo is getting hitched, ladies! Next month, in fact, according to his agency, which released the info today.
His reps at BH Entertainment confirmed that his romance (announced early last year) to a non-celebrity known simply as Ms. Kim would culminate in a wedding ceremony on February 17.
Go Soo and Ms. Kim, 11 years his junior (Go Soo is 33, she is 22), reportedly met in 2010 after being introduced by friends. Apparently the couple has been preparing the wedding for the past several months; the official engagement bows between the bride and groom's parents were made last year.
Sigh. I know my Go Soo crush wasn't really real, but sadly a part of me feels like a sad Sayuri in You're Beautiful, trying to chant "Congratulations!" while holding back tears. Aw. I went a long while without really seeing Go Soo's appeal — he was pretty, but I didn't feel a pull from his roles — and it wasn't until Will It Snow For Christmas that I thought he'd become a good actor. When an actor can rip out your heart with a tortured look in his eye, though, you're good and hooked.
Oh well. Congratulations (sob!), Go Soo.
Via Mk.co.kr
RELATED POSTS