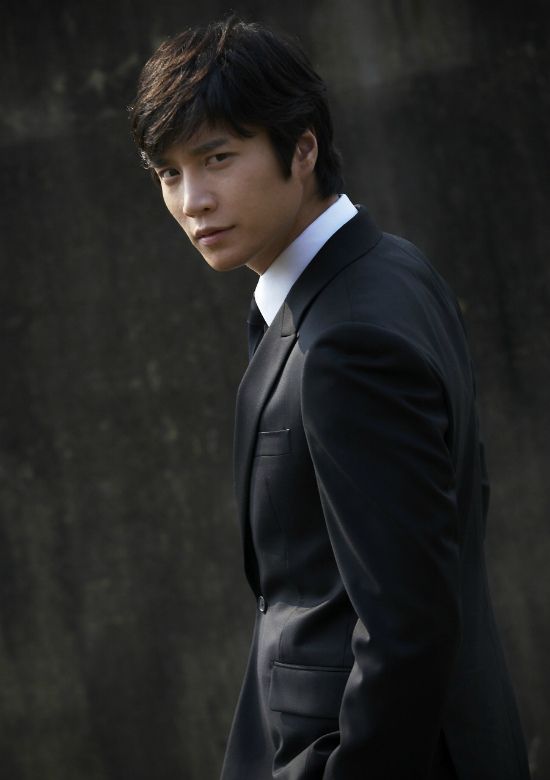 Here's the first of Yoon Jin-seo's twelve men to romance. (How's a girl get that job?) Musical actor Kim Da-hyun, who you might recognize from Warrior Baek Dong-soo or Biscuit Teacher Star Candy, has been cast as the first of the dozen suitors in tvN's Twelve Men in a Year, due out next month. A little more of the story has been revealed as well, and so far, I like what I see.
Yoon Jin-seo will play Miru, a magazine journalist who starts a new dating column where she dates twelve men in a year, one for each astrological sign. Oh interesting. I like that she's a writer and that it's an assignment, rather than just a crazy experiment. I mean, it's still a crazy experiment, but now there's some motivation behind it. Previous articles had just described it as her last-ditch effort to find a guy when she turns 29 and faces what she thinks is the end of her dating life.
Kim Da-hyun will play Aquarius, aka Man Number One when she starts the column. His character's name is Hyun-woo, and he's a university physics professor, and pretty much Mr. Perfect. He's described as gorgeous, gentle, kind and rational, and stirs Miru's heart for the first time in a long time. He'll be the first guy who makes her think that it might be love, but also the guy to teach her that men aren't quite as easy to figure out as she thought.
The cast also includes Go Jun-hee as a photographer on the magazine's staff, and Ohn Joo-wan as the one guy in her life that isn't classified by his astrological sign. I hope this is a best-friend rom-com in disguise, 'cause those are my absolute favorite.
Twelve Men in a Year premieres February 15 on tvN.
Via Sports Chosun
RELATED POSTS
cable programs
,
Yoon Jin-seo